With almost 90% of our members being charities or charitable organisations we work very closely with the Charity Commission to ensure we provide accurate and relevant advice on all things charity related. That allows our groups to run efficiently and concentrate on making music.
Examples include our Model Constitution for setting up a charity and a Trustee Handbook, both put together in collaboration with the Charity Commission specifically for our members. The Charity commission also provide us with training on charity regulation and governance to help us help members, and are proactive in working with us to develop new resources and find new ways to help members.
 

Making Music Insurance Services
Making Music Insurance Services (MMIS), arranged by Jelf, offers expert advice and access to cover specifically designed for Making Music members both for music groups and individual musicians.
MMIS is committed to bringing you tailor made insurance packages at competitive prices and have worked tirelessly with insurers to achieve this. They are therefore delighted that MMIS scored a customer satisfaction level of 98% in the 2014 Annual Member Review with 99% of members deeming it an important reason for renewing their overall Making Music membership.
To see how you can benefit, find out more about our insurance for musical households or for music groups.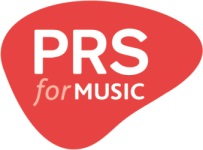 PRS for Music, formerly the Performing Rights Society, represent around 110,000 songwriters, composers and music publishers. They collect royalties from their members' copyright music being performed and then distribute it to those members.
Making Music has been partnering with PRS for Music since the 1960s. Our agreement allows Making Music members to pay royalties due on music performed in venues not licensed by PRS via Making Music, at the end of each calendar year, in one go, however many concerts that covers. Members also get a 5% discount on royalties paid via Making Music under this agreement.