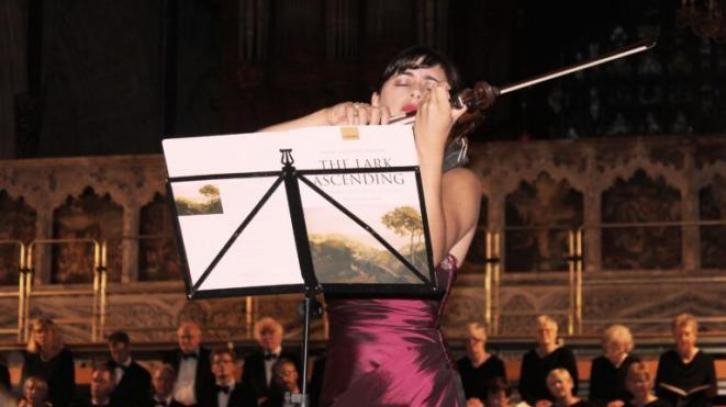 ABF The Soldiers' Charity Concert Ι Hope, renewal and inspiration. Celebrate the return to live music.
Join us for an evening at Exeter Cathedral as we celebrate the return to live music and salute the Army's role in supporting the NHS during the COVID-19 pandemic.
Since the start of the pandemic, the Army were called upon to support the NHS and help to create a network of mobile testing units, build the Nightingale Hospitals (including Exeter), drive ambulances, deliver vital ventilators and organise Track and Trace centres throughout the UK.
Music plays a major role in the way many people overcome their personal difficulties. While this era has been bleak for many households, people still find joy in listening to music. We want to celebrate music and its ability to unite people in times of great hardship, such as during this pandemic.
We will be joined by world-renowned violinist Sophie Rosa, soprano Davina Hastings, organist Tim Noon, The Exeter Symphony Orchestra conducted by Mark Perry, the Exeter Festival Chorus with the St David's Singers and Centre Stage Exmouth and BBC Radio Devon's David Fitzgerald will be our compere.
Event date:
Saturday, 9 October 2021 - 7:00pm
Ticket Prices:
All seats reserved with the exception of the side aisle seats Tickets at £35 (Front Nave) Tickets at £25 (Middle Nave) Tickets at £15 (Rear Nave) Tickets at £10 (Side Aisle) unreserved A souvenir programme will be available to purchase on entry.