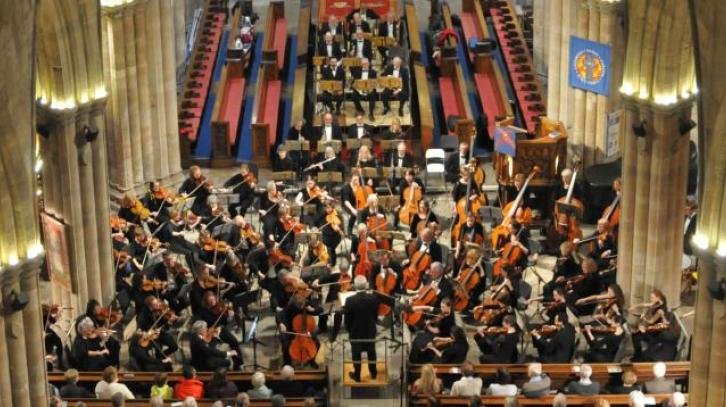 Programme:
Smetana: Ma Vlast - The Moldau
Schubert: Symphony No. 8 'Unfinished'
Dvorak:    Symphony No.6 in D major
Sinfonia is a highly successful mix of professional and talented amateur players. It was founded by Neil Mantle, who has conducted it ever since in over 200 concerts. 
Tickets are available from Linlithgow Arts Guild. This event is also included in Linlithgow Arts Guild's 50th anniversary season ticket at £54 for 9 eventa.
Event date:
Saturday, 8 February 2020 - 7:30pm
Ticket Prices:
£16, U26 £6, children free