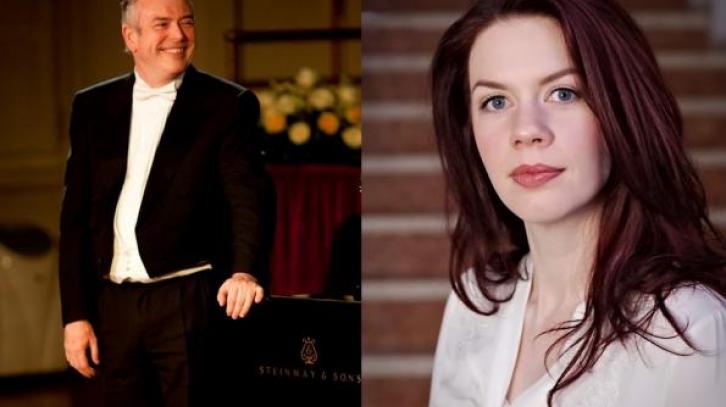 Catriona Morison, from Edinburgh, was the first British winner of the Cardiff Singer of the World competition, in 2017, also sharing the song prize. She will be accompanied by Malcolm Martineau.
Grieg: Op48, "Six Songs"
Schumann:  Frauenliebe und Leben
Brahms:        Dein Blaues Auge
                     Alte Liebe
                     Immer Leiser wird mein Schlummer
                     Geheimnis
                     Meine Liebe ist Grun
Gurney:  Sleep
Vaughan Williams: Silent Noon
Howells:  King David
Catriona studied at the Royal Conservatoire of Scotland and at the University of the Arts in Berlin, graduating with a Masters in Opera with Distinction. In 2015 she made her dubut in 'Der Rosenkavalier' with the Vienna Philharmonic. She now sings at Oper Wuppertal. Malcolm Martineau comes from Edinburgh and studied at St. Catherine's College, Cambridge. He has worked with many of the world's greatest singers. He has appeared throughout Europe, in the USA and Australia, in many of the world's major concert venues. He also has an extensive recording career.
Event date:
Saturday, 18 January 2020 -
Ticket Prices:
£14, U26 £6, children free