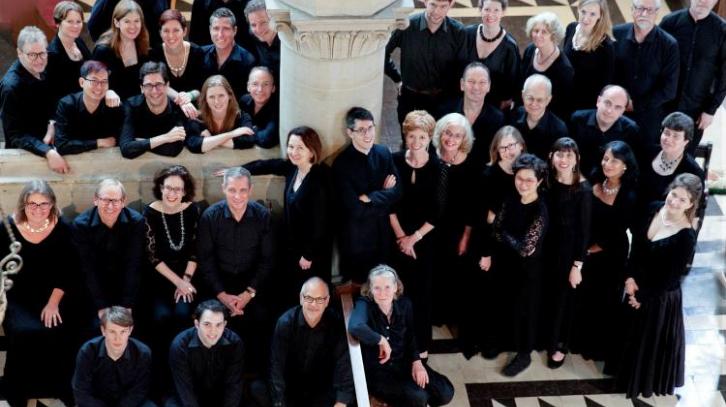 At the heart of Londinium's festive programme is Thomas Tallis' Missa Puer natus est nobis, a sumptuous Christmas Mass probably composed for the joint choirs of the English and Spanish Chapels Royal, and first performed for Queen Mary and King Philip II of Spain at Christmas 1554. Interspersed between its movements are fine recent carols by Francis Pott, Jonathan Dove, Peter Maxwell Davies, Cecilia McDowall, Gabriel Jackson, and Adrian Peacock, alongside classic festive works by Peter Warlock and Herbert Howells. This vibrant and diverse selection of music is capped by John Rutter's superb Hymn to the Creator of Light, a musical tribute to Howells.
Mince pies and wine will be served!
"Impressive accomplishment and no mean flair" (Gramophone)
Programme
John Byrt: All and Some
Thomas Tallis: Gloria from Missa Puer natus est nobis
Francis Pott: Balulalow
Jonathan Dove: Wellcome, All Wonders In One Sight
Herbert Howells: Sing Lullaby
John Rutter: Hymn to the Creator of Light
Tallis: Sanctus from Missa Puer natus est nobis
Peter Warlock: Bethlehem Down
Peter Maxwell Davies: Fleecy Care Carol
Cecilia McDowall: Now may we singen
Tallis: Agnus Dei from Missa Puer natus est nobis
Gabriel Jackson: To Morning
Adrian Peacock: Venite, Gaudete!
Event date:
Friday, 7 December 2018 - 7:30pm
Ticket Prices:
'Earlybird' discount: £12, Full price: £15, Student/child concession: £10