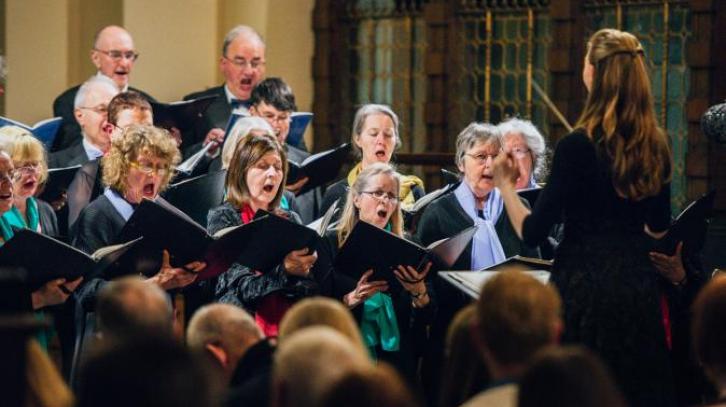 For their Summer concert in the church of St Bartholomew the less, Giltspur St, London EC1A 7BE on Thursday 12 July 2018 at 7.30pm, London Concord Singers & conductor Jessica Norton are presenting a programme of music by female composers,  sacred music by Hildegard of Bingen from the 11th century, part-songs by Clara Schumann and Fanny Mendelssohn Hensel from the 19th century, and three works by significant British women composers of the 20th century, Grace Williams, Elizabeth Maconchy and Thea Musgrave, and contemporary pieces by Cecilia McDowall and Lucy Pankhurst's The Pankhurst Anthem commissioned by the BBC to celebrate the centenary of women's suffrage. Tickets are price £12.50 (including a glass of wine) with £5 for under 25s, and are available from EventBrite, https://www.eventbrite.co.uk/e/hear-her-voice-tickets-45472434275
The centre piece of the programme will be the trio of 20th century works, with Grace Williams' Ave Maris Stella, a late and significant work from 1973 by this Welsh composer, Thea Musgrave's Four Madrigals, settings of Sir Thomas Wyatt and some of her earliest works, and Elizabeth Machonchy's delightful Creatures, an imaginative setting of animal poems written in 1979. Also in the programme is Cecilia McDowall's Regina Coeli, a work extremely popular with the choir.
The concert is being repeated on Saturday 14 July 2018, at 2.30pm, in the Lady Chapel of Ely Cathedral.
Ticket Prices:
£12.50 (includes a glass of wine), under 25s £5