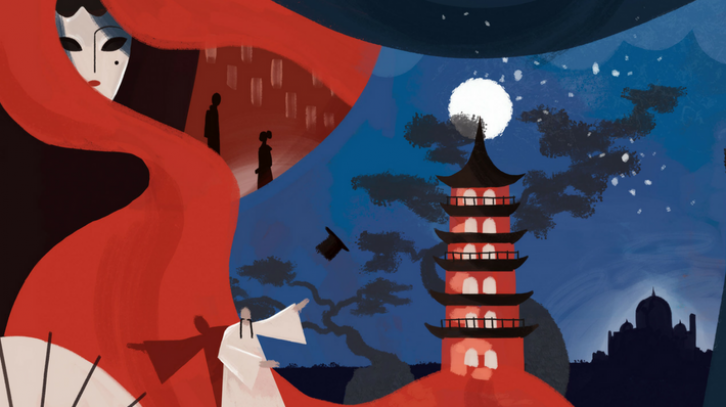 Part of the 2018 Left Bank Opera Festival
William Robinson is a struggling magician at the start of the 20th century, propped up by his ever loving wife, Dot, and paling under the shadow of the greatest magician of the time, 'Herrmann the Great'.
His fortunes drastically change, however, when William discovers that all his act needs is another element of illusion - the adoption of the persona of 'The Original Chinese Conjuror' …
Raymond Yiu's hilarious and poignant opera premiered at Aldeburgh in 2006, before transferring to London's Almeida Theatre.
Tickets are now on-sale - don't miss out on this rare opportunity to see this most magical of operas!
Priase for 'The Original Chinese Conjuror - "It's a tale of illusion and delusion, personal and professional, told in snappy, sharply characterised scenes, linked by narratives from Alexander Herrmann, the "Napoleon of Necromancy" with whom Robinson learned his trade. The text is playful and witty, and so is much of the music, full of pastiches, quotes and parodies, careering through a spectrum of styles from Cole Porter to Maxwell Davies" (4*, The Guardian)
Event date:
Friday, 24 August 2018 - 7:30pm
Ticket Prices:
£20 adults / £15 under-35 / £10 under-18 and full-time students