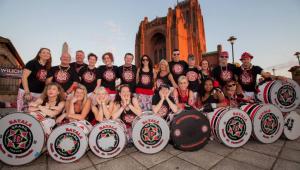 Submitted by

sandra.waters3@...

on Mon, 30/11/2015 - 11:07am
Hi,
We are a samba drumming group, performing regularly, usually outside, with live audiences. We have three first aiders as we feel it is good practice. However at a recent gig none of our UK trained first aiders were attending and a band member suggested that this was very bad practice and could lead us into all sorts of problems if there was an accident.
I am aware that trained first aiders is not a pre-requisite for our insurance (which we have with you) but is this correct? We did have a US qualified first aider with us that night but her qualification was questioned by the band member, which we feel is unnecessary.
Any advice please?
Many thanks.