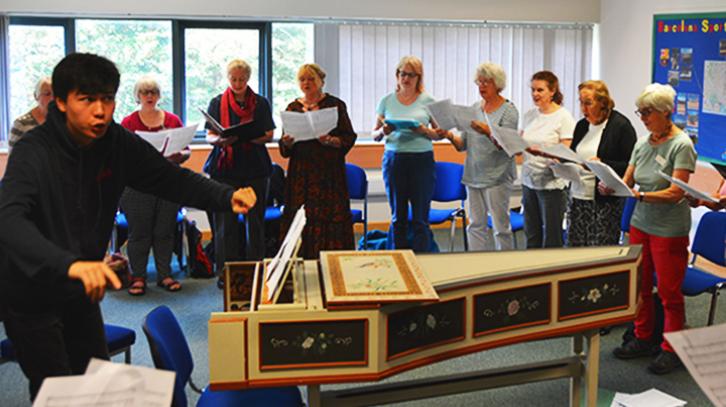 HISS (Historically Informed Summer School).
An international residential summer school for all singers and players of wind, including recorders, brass (cornetts & sackbuts), bowed/plucked strings & continuo instruments (folk, period, modern). William Lyons joins our popular team of world class inspirational tutors for our 10th year in 2020. Highlights include the tutors concert, the Musical Banquet, and the final "sharing performance".
Learn in a very inclusive supportive & friendly environment. Generous student bursaries. We welcome up to 100 participants each year from overseas as well as UK. The course offers a unique, all encompassing and creative opportunity to explore the common ground and connections between early, folk & traditional music in a beautiful rural retreat in Yorkshire.
17-21 August 2020  see the website for full information and booking: www.hiss.org.uk 
Find us on Facebook and Twitter Email: hissenquiries@gmail.com
Event date:
Monday, 17 August 2020 - 2:00pm

to

Friday, 21 August 2020 - 4:00pm
Ticket Prices:
All information and booking on website www.hiss.org.uk
Location:
Bishop Burton College
HU17 8QG
Beverley, Yorkshire
United Kingdom