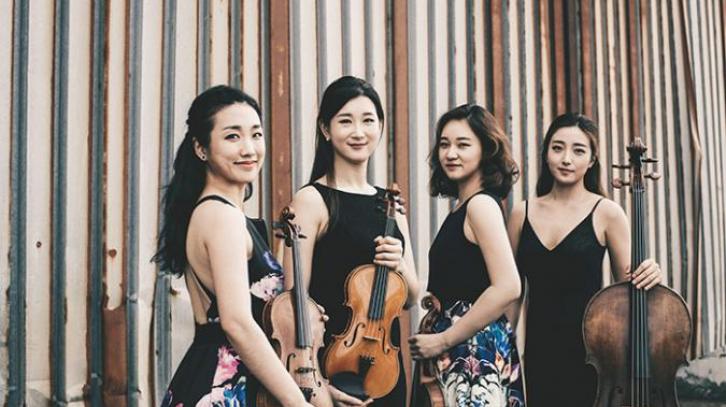 Progremme:
Frank Bridge   Novelletten H44 (1904)
Beethoven   Quartet in F major Op. 18 no 1
Schubert   Quartet in G major D887
Formed in 2016 at Hochschule für Musik und Tanz in Cologne, the Esmé Quartet have been praised for their warm sound, hyper-sensitive ensemble, and powerful stage presence.  They are the first prize winners of the 2018 Wigmore International String Quartet Competition as well as laureates of  international competitions in Trondheim and Berlin.
Recent engagements include a residency in the Classic Esterhazy Eisenstadt Austria in September 2018, a concert at the Wigmore Hall in 2019, a debut concert at the 2019 Lucerne Festival and an appearance in the Lübeck Brahms Festival, as well as a tour of the UK of which this concert is a part.
Event date:
Thursday, 3 October 2019 -
Ticket Prices:
£18 under 25s free season tickets 4 concerts £58 - six concerts £84