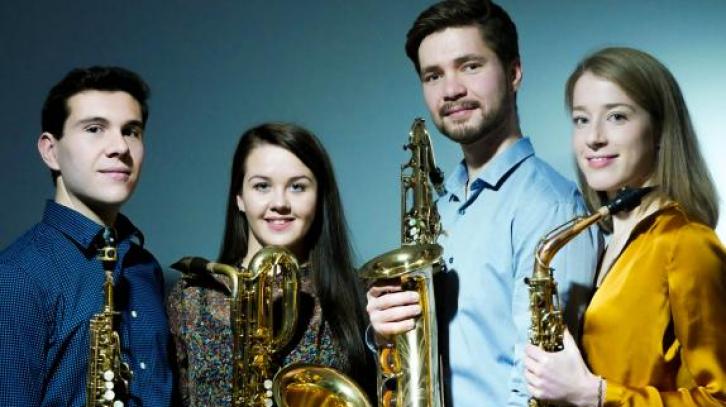 Four musicians from the Netherlands, Spain and Poland present a versatile repertoire consisting of original saxophone compositions as well as their own arrangements of string quartets and orchestral music. Ebonit will show a new and fresh light at the works of known composers like Beethoven and Mendelssohn, through the flexibility and saxophone's pallet of colors.
Event date:
Tuesday, 8 December 2020 - 6:30pm
Ticket Prices:
Adults £15, accompanied school-age children free.
Location:
Chipping Sodbury Town Hall
BS37 6AD
Chipping Sodbury
United Kingdom