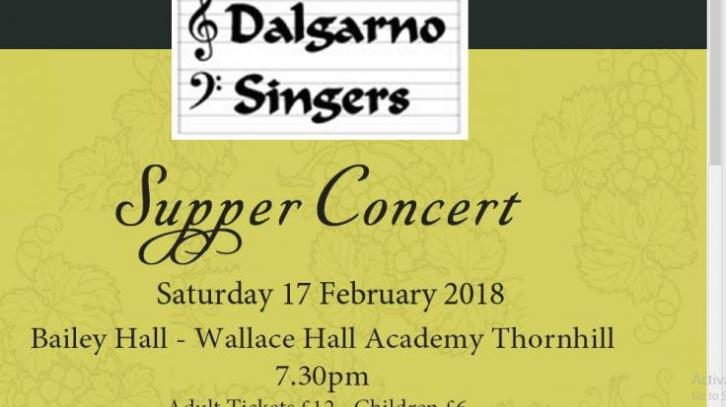 The Dalgarno Singers' annual Supper Concert is on Saturday, 17 February 2018, 7:30pm in Bailey Hall, Wallace Hall Academy, Thornhill.
This is a concert of lighter music – traditional and folk songs, as well as songs from shows (this year 'Les Miserables') and pieces by contemporary composers.
It is followed by a buffet supper and an opportunity to enjoy a glass of wine and meet the choir informally.
This concert is always popular and tickets are limited, so we advise early booking! Tickets, which include supper, are £12 for adults, £6 for children and can be obtained from choir members, the Midsteeple Box Office or by telephoning 01848 200441. We do hope that you can join us and we look forward to seeing you.
Event date:
Saturday, 17 February 2018 -