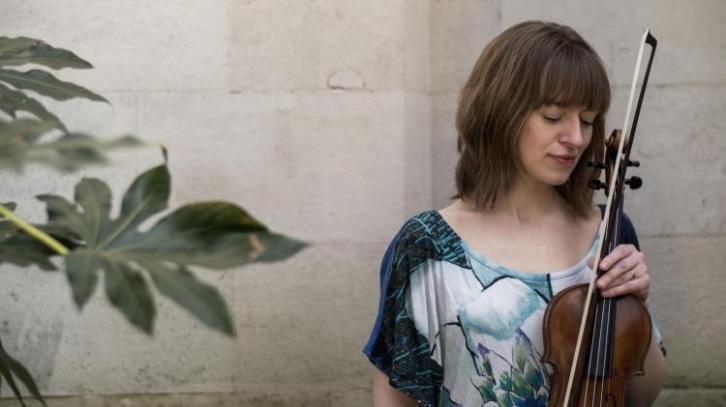 Erich Wolfgang Korngold – Violin Concerto, Op.35
Matthew Taylor – Symphony no. 4
Richard Wagner – Die Walküre, WWV 86B: Ride of the Valkyries
Carl Nielsen – Symphony no.4, Op.29
Fenella Humphreys – violin
John Gibbons – conductor
Ealing Symphony Orchestra
We welcome back Fenella Humphreys for Korngold's lovely violin concerto, and we continue our theme of 'fourths' with the second ever performance of Matthew Taylor's Symphony No. 4 (2016).
Taylor says of the symphony, "Dedicated to Monica McCabe of her late husband, great friend and fellow symphonist John this symphony is a large one movement work which falls into three parts . The first starts with a vigorous sweep of energy which gradually broadens and intensifies before easing into an expansive often inwardly expressive slow movement. The final part acknowledges the influence of Haydn and Prokofiev and culminates in a return of the opening music, this time enforced with two pairs of timpani, part of an inextinguishable tradition when composing fourth symphonies. But despite the upheavals and tensions in the work , it is a predominantly amiable work I think it is my friendliest symphony yet."
We visit the apocalyptic landscape of Wagner's Die Walkure with his most famous segment, The Ride of the Valkyries. Our year of fourths continues with Nielsen's fourth, 'The Inextinguishable'.
Event date:
Saturday, 25 November 2017 - 7:30pm
Ticket Prices:
£14 adult, £12 concession, £6 student, £1 under-16