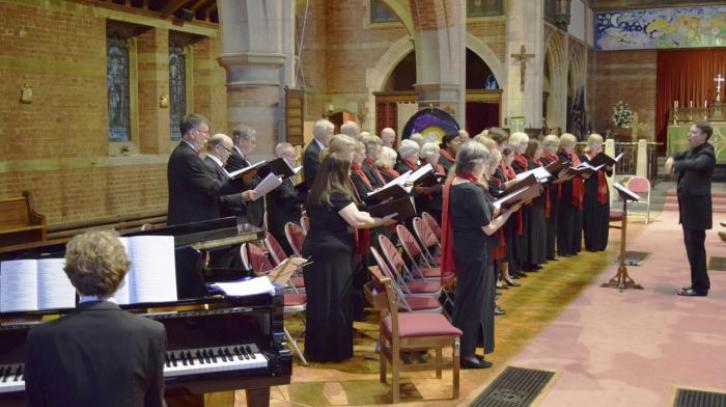 The Elgar Chorale of Worcester will be performing at Holy Trinity Church, Link Top, Malvern in November and their programme of thought-provoking music by composers including Lauridsen, Rutter, Chilcott and Elgar will be centred around the theme of light. 
Morten Lauridsen's Lux Aeterna's central movement 'O Nata Lux' is regularly featured on Classic FM and has become a listeners' favourite; John Rutter's 'Hymn to the Creator of Light' and Bob Chilcott's eponymous 'Canticles of Light' are featured along with Edward Elgar's 'With Proud Thanksgiving', 'They are at Rest' and 'O salutaris hostia'. The Chorale will be joined by Great Malvern Priory Junior Choir and this will be a concert to relish sung by a fine choir and directed by Piers Maxim, the Director of Music at Great Malvern Priory. 
The Elgar Chorale will be celebrating their 40th anniversary in 2020 having been formed by the late Dr Donald Hunt in 1980 and will be performing in Worcester's Three Choirs Festival in the summer at Pershore Abbey; the programme will include a newly commisioned piece for the occasion by Roderick Williams who will also be performing.
Event date:
Saturday, 9 November 2019 - 7:30pm
Ticket Prices:
£12.50 (£5 students) in advance from 01684594570, Malvern TIC or www.elgarchorale.com or £15 at the door
Location:
Holy Trinity Church, Malvern Link
WR14 4LR
Malvern
United Kingdom