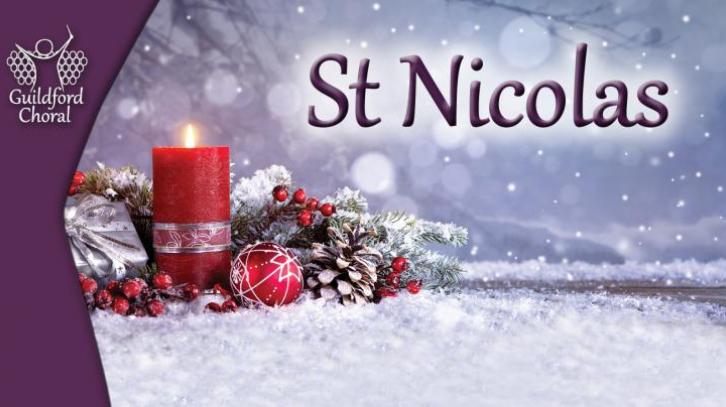 Celebrate Christmas with the first-rate choir, Guildford Choral, at their concert 'St Nicolas' in Guildford Cathedral at 7.30pm on Saturday, 9th December. Guildford Choral will be joined by Guildford High School and chamber orchestra, Southern Pro Musica. You can enjoy two enchanting festive choral works – Saint Saëns' melodic and expressive Christmas Oratorio and Britten's dramatic cantata St Nicolas, based on the miracles of the early Christian Saint. Between these two major works will be the ethereal miniature Messe Basse by Fauré, performed by the pure upper voices of Guildford High School's Senior Chamber Choir.
Guildford Choral is one of the longest established choirs in England with a fine reputation for the quality of their concerts. They are ambitious, dynamic and forward-looking, and their inspired Musical Director and Conductor, Jonathan Willcocks, has conducted in the finest concert halls across the globe.
Do discover for yourself the excellence of this esteemed choir!
Tickets £10 - £25, under 18s £5. Book directly by calling 01483 272191, or by emailing boxoffice@guildfordchoral.org, or visit us online: guildfordchoral.org.
Event date:
Saturday, 9 December 2017 -
Ticket Prices:
Front nave £25, mid nave £17, rear nave £10, west gallery £19. £5 for under 18s. Concessions available.