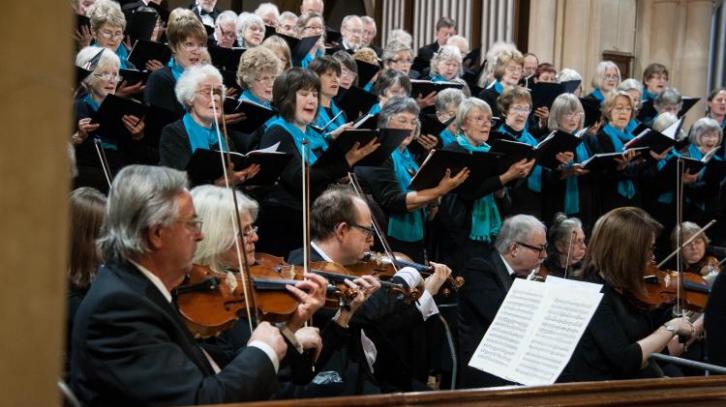 On Saturday 21st April, 2018, the 75 strong Marches Choir will host their spring concert in Bishops Castle. Conducted by Alistair Auld, and together with two professional soloists, Caroline Clarke (soprano) and Nicholas Morris (baritone), and a first class symphony orchestra (led by Ann Tupling), they will perform works by Brahms and Mendelssohn.
The main featured work is Brahms' exquisite and emotional German Requiem.  A choral masterpiece, its power lies in the masterful musical setting of the carefully chosen texts that reach transcendental heights of expression, through intricate harmonies, woven through strongly formed melodic lines and of course, a symphonic sound that only a master of orchestration such as Brahms could convey.
The Marches Sinfonia will also delight with performances of Mendelssohn's Hebrides Overture and Violin Concerto, with Ayla Sahin, a rising star at the Royal Academy of Music, as violin soloist.  The Concerto is a very popular piece in the orchestral repertoire, full of exquisite melodic beauty, exploiting the solo violin to the full.  Hebrides is well-loved by audiences for its programmatic drama, inspired as it was by Mendelssohn's experience whilst visiting Fingal's Cave in Scotland.
Event date:
Saturday, 21 April 2018 - 7:30pm
Ticket Prices:
£10 (children and students free)