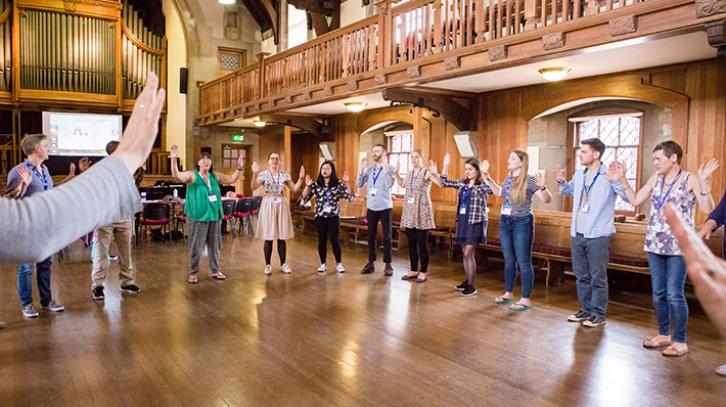 Inspiring music education through singing
Kodály Summer School is open to primary staff, class music teachers, instrumental teachers, nursery practitioners and freelance musicians. From a comprehensive choice of sessions, our established team of internationally renowned presenters provide tailored training and latest insights for early to advanced stages of classroom, group and instrumental teaching.
At Kodály Summer School delegates from across the globe have the opportunity to sing, learn, and network with colleagues over a comprehensive choice of community classes, group lessons, individual sessions and fun inspiring evening activities.
Comments from last year:
"The highlight of the year for me"
"Invaluable to both my teaching and my personal development"
Event date:
Saturday, 27 July 2019 - 2:30pm

to

Friday, 2 August 2019 - 12:30pm
Ticket Prices:
£495 Standard; £395 Student NASUWT discounts are available and CPD funding may be available through Creative Scotland