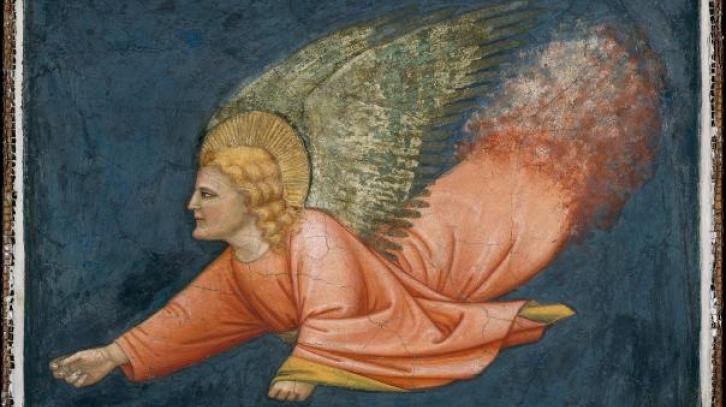 Petros Singers' Spem in Alium singing workshop culminates in this hour-long recital which will place Tallis' 40-part motet within the context of his other choral works, as well as works by his pupil, William Byrd. Petros Singers' 40th-anniversary commission by Kerensa Briggs – St Peter – continues the Anglican choral tradition pioneered by Tallis and Byrd into the 21st Century. In addition to the Workshop Choir performing Spem in Alium, you will hear performances by the professional workshop leaders (singing together as The Garter Consort) and by Petros Singers.
Programme
Spem in Alium – Tallis
Sung by the Workshop Choir
Loquebantur variis linguis – Tallis
Justorum Animae – Byrd
St Peter – Kerensa Briggs
Miserere Nostri – Tallis
Sung by Petros Singers
When shall my sorrowful sighing slake – Tallis
Ye Sacred Muses – Byrd
Ave Verum Corpus – Byrd
Domine quis habitabit – Byrd
Sung by The Garter Consort
The Garter Consort 
The Garter Consort is the vocal arm of Richard Bannan's professional orchestra, The Garter Ensemble, and includes many of the finest consort singers working in the UK. The group takes its name from The Most Honourable and Noble Order of the Garter, the mother church of which is St George's Chapel, where Richard (Petros Singers' Musical Director) sings daily services as part of the choir.
Sopranos
Kate Ashby (Stile Antico)
Laura Oldfield (Tenebrae, The Cardinall's Musick)
Altos
Lucy Goddard (Exaudi, Orlando Chamber Choir)
Lissie Paul (The Tallis Scholars, The Queen's Six)
Tenors
Tom Robson (The Sixteen, Chichester Chorale)
Toby Ward (Ensemble Pro Victoria, Petros Singers' singing teacher)
Basses
Nick Ashby (King's Singers, Petros Singers' Patron)
Will Dawes (Stile Antico, Somerville College Oxford)
Event date:
Saturday, 25 November 2023 -

6:00pm

to

7:00pm
Ticket Prices:
£10 | £5 under 30s available online and on the door