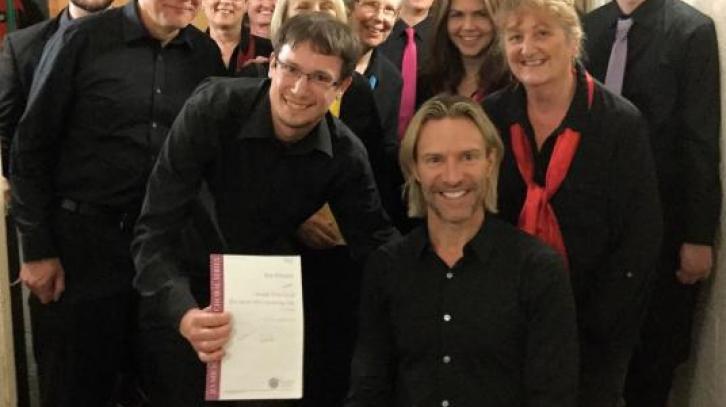 Spectrum Singers make a welcome return to the Great Hall of Dyffryn's splendid mansion with a celebration of the living world and its natural rhythms in folk songs, jazz beats and soaring sacred music. As part of Making Music's Adopt a Composer project, the a cappella group have collaborated with Rosie Clements, an emerging young composer, who has turned her talents to creating a new piece inspired by Dyffryn that the concert will premiere and record for Radio 3.
Enjoy a wonderful evening while supporting the Fountain Pool restoration at Dyffryn Gardens.
Adopt a Composer is run by Making Music in partnership with Sound and Music, in association with BBC Radio 3, and funded by PRS for Music Foundation and the Philip and Dorothy Green Music Trust.
Call 02920 590813 for tickets.
Visit: https://www.nationaltrust.org.uk/events/6a0ad9e3-891c-4063-b676-fa1011969f11/pages/details
Event date:
Saturday, 8 July 2017 -

7:30pm

to

9:30pm
Ticket Prices:
Price includes an interval glass of fizz and sweet pastries. £10 incl. soft drink and pastries if under 16 .
Location:
Dyffryn Gardens
Dyffryn Gardens, Duffryn Lane
CF5 6SU
Saint Nicholas
United Kingdom