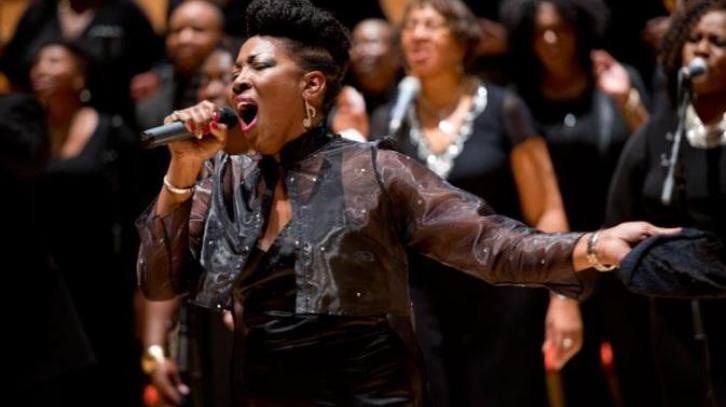 This is a Gospel Workshop with Audrey Mattis..
Join us and be inspried by Audrey's passion for Gospel Music.
Audrey Mattis is the founder of the Audrey Mattis Chorale, the gospel choir simultaneously lifting and soothing the crow at Albert's Schloss on Sunday afternoons.
Originally from Birmingham, Audrey provided backing vocals to 1988's Labi Siffre's Something inside so strong and only last year appeared on Glastonbury's Pyramid alongside Hacienda Classical.
The mum of two who moved to Manchester 20 years ago now combines her choral work and TV appearances on the likes of Songs of Praise with teaching at the Royal Northern College of Music.
Tea,  coffee and lots of cake provided but you will need to bring your own lunch or buy some locally.
Event date:
Saturday, 19 October 2019 -
Ticket Prices:
£ 25.00 Call Meg on 07791 548763 or use Eventbrite