Horsham Music Circle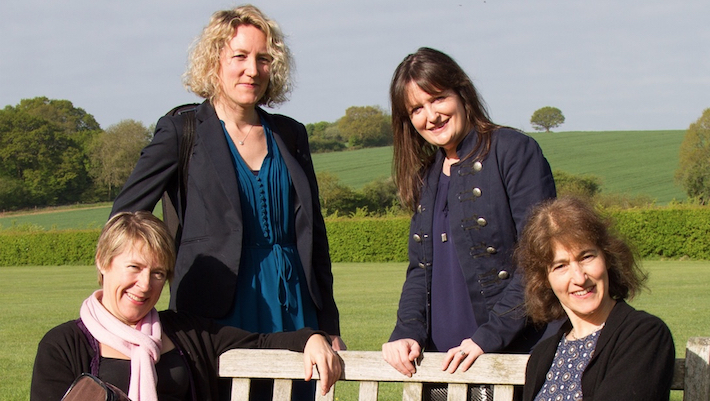 HORSHAM MUSIC CIRCLE - 80th Anniversary year - 2021/2022 Season
After eighteen months away from regular concert performances the Music Circle is thrilled to be back again and ready to celebrate its 80th Season of concerts in Horsham. We now look forward to seeing audiences once more and being inspired by our musicians as they return to the platform.
Four concerts are being presented for the Autumn. To launch the season there is a weekend double bill featuring two contrasting quartets, The Sharpenhurst Quartet celebrates Beethoven's 250th anniversary with string quartet masterpieces and the Fontanella Recorder Quartet brings a colourful landscape of musical life in post-Restoration England! In October, Steve Dummer, Pavlos Carvalho and Warren Mailley-Smith showcase music for clarinet, cello and piano and in November, violinist Judith Templeman with pianist Heejung Kim presents favourite sonatas by Ravel and Brahms in recital.
The concerts are open to all, do come along, enjoy the live music experience and meet the artists. However, the Music Circle will maintain a cautious approach this Autumn for everyone's safety with regard to space, cleaning and ventilation. Shorter concerts without intervals have been introduced by promoters in recent months so we will be presenting 2 x 1 hour concerts at 4.30pm repeated at 7.00pm with a reduced audience capacity. This allows everyone to keep an appropriate distance and not sit too close to other attendees. We also recommend the continued use of face masks unless you are exempt.
We hope these measures will give confidence and help towards a comfortable return to live performances. We look forward to seeing our regular supporters return and enticing new faces to experience fine music this autumn. There is more to come in the Spring and Summer 2022 so this is just the start of a special Season.
Amended Covid-19 protocols can be seen on our website at www.horsham-music-circle.org.uk which also gives ticket booking details. The Horsham Music Circle can be contacted on 01403 252602 or by email horshammusiccircle@gmail.com

Website

Post code

Type

Sub-type

Size

Repertoire
Other:
Classical, Jazz/big band/swing