Slinfold Concert Band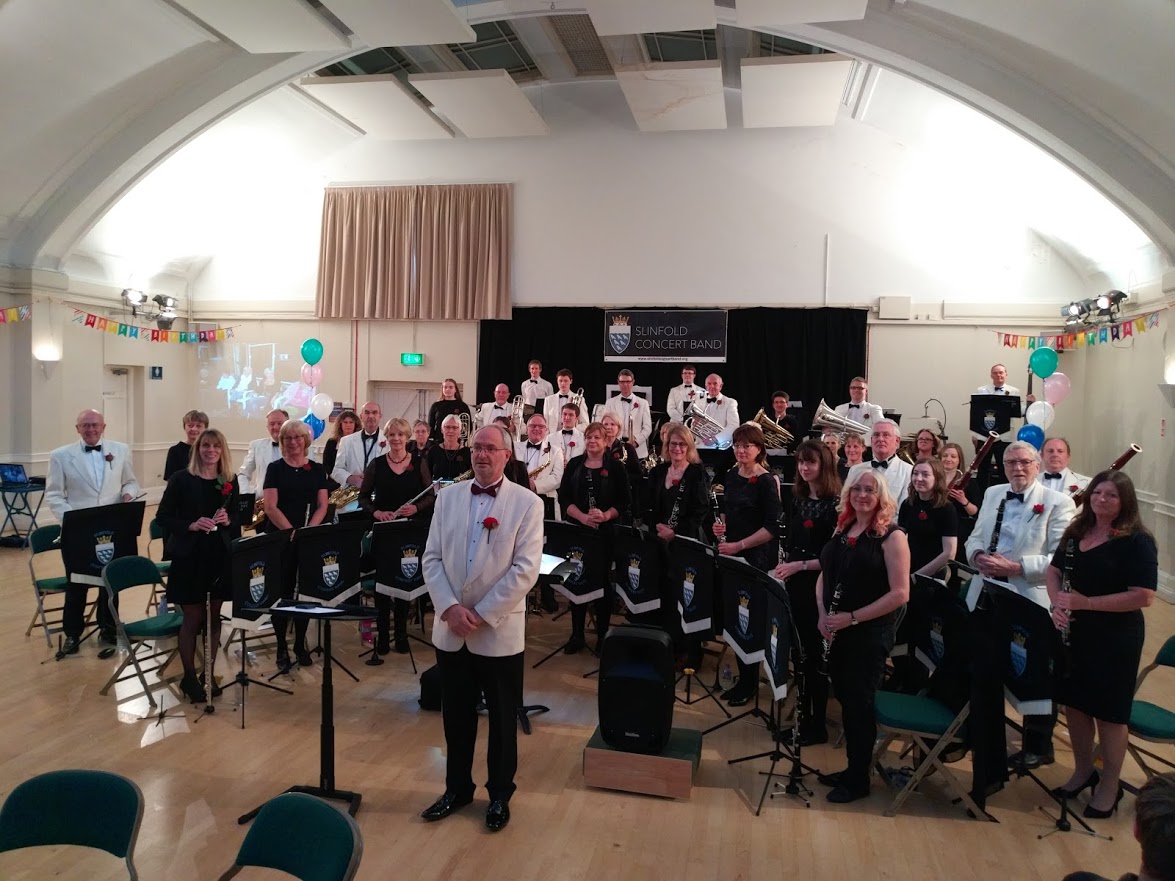 Slinfold Concert Band is a community band featuring brass and woodwind instruments and percussion. The Band was founded on the principle of welcoming and encouraging players of all ages to improve their musical skills and to enjoy making music together.
Slinfold Concert Band takes its name from the West Sussex village of Slinfold (near Horsham). The band was formed in 1979, and in 2019 celebrated 40 fantastic years with a sell out concert in Horsham's Drill Hall.
The Band now has around 50 players, who travel from miles around to rehearsals in Slinfold, and to engagements all across the South East of England. These include public bandstands, churches, shows, and various other corporate and private functions in addition to the concerts the Band itself likes to put on once or twice a year.
The music in the Band's repertoire covers a wide variety of styles and genres including light classics, big band, music from film and stage and plenty more besides! The pieces are a diverse range of old and new, lively and relaxing, serious and light-hearted. This versatility means that the Band is in demand at different venues and events throughout the year.
Whilst the Band takes its music making seriously, the Musical Director, Christopher Newport succeeds in making rehearsals fun, and the band has always been known for its friendly atmosphere.
Our membership is currently very healthy, but we would welcome new Oboe, Bassoon, Trumpet, Brass Bass or tuned Percussion players on board. Please see our website for more details.

Website

Post code

Type

Sub-type
Wind Orchestra/Concert Band

Size

Repertoire
Main:
Other - please specify
Light Classics, Shows, Big Band, Pop, Marches etc.
Other:
Classical, Jazz/big band/swing, Musical theatre/cabaret
Big Band, Shows, Pop, Light Classics