Wigan Choral Society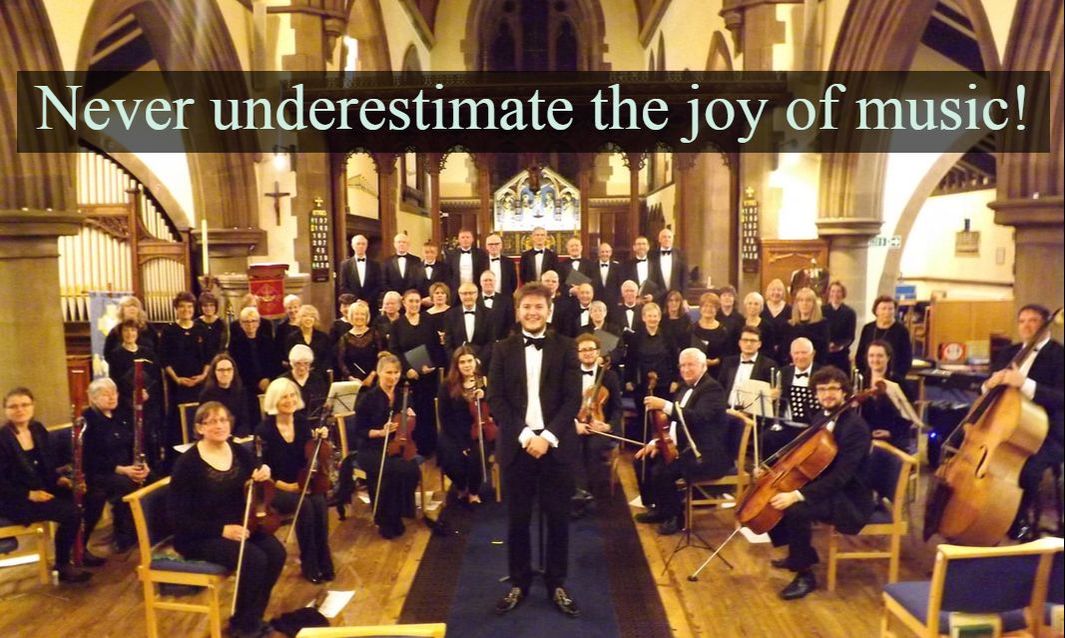 Wigan Choral Society is an amateur group formed in 1933. The bedrock of Wigan Choral's repertoire has always been large-scale liturgical works, including Messiah, Creation, Elijah, and various masses and requiems. Other musical diversions have included folk songs, patriotic works, concert versions of operas (most recently Nabucco), shorter church music, songs from the shows and Christmas carol concerts.
We welcome applications from anyone interested in singing such a repertoire. There is no need to audition. Not all members are fluent at reading music, but some ability to sight-read is very useful. We tend to try to sight-read a piece on our first run-through, then break it down into segments to ensure everyone is hitting the right notes, so if we don't get it right the first time, we will by the end of the rehearsal.
Just come along to a rehearsal on a Monday night at 7.30 at St Michael's Church, Swinley, Wigan to try us out. Our year starts in September and rehearsals run through to the last concert in June with breaks for Christmas and Easter. The church doors are usually open about 7ish and there is free parking outside at night.
Our 2019-20 season includes:
9 November 2019
Elgar-The Music Makers
Parry- I Was Glad
Holst- Choral Hymns from the Rig Veda
Saturday 14 December 2019
Messiah part one & Christmas carols
Saturday 4th April 2020
Mozart Requiem
Saturday 27th June 2020
Summer Concert including Grand Opera Choruses

Website

Post code

Type

Sub-type

Size

Repertoire
Other:
Modern/contemporary classical, Early music, Opera