Making Music is the UK's leading organisation supporting and championing amateur music. If you are passionate about the opportunity to help amateur music flourish we would love to hear from you.
Job vacancies
Project Manager - Reaching Out
Salary:

 £27,000 per annum pro rata (freelance fee £12,938)
Days worked: 2 days per week for 11 months, followed by 1 day per week for 3 months.

Reporting to:

 Executive Director
Application deadline: 9am, Monday 27 March
Interview dates: Thursday 30 March in London Bridge.
We are looking for a Project Manager to work with us over the next 14 months on our project: reaching out to a wider range of leisure-time music groups.
The aim is to research what leisure-time music groups there are across the breadth of musical genres, what their support needs are, and how Making Music can help them. This should lead to a report and agreed implementation plan for Making Music to take forward.
Making Music is the largest membership organisation for leisure-time music groups in the UK. We offer our 3,200+ members (representing around 180,000 individuals) practical support, facilitate and encourage their musical development, speak on their behalf and celebrate their achievements.
You should be someone with experience across a number musical genres who understands at least some of the ways in which leisure-time musical activity operates, and with experience of qualitative research in particular. We are looking for an exceptional communicator and listener who is able to have productive conversations with a wide range of people from all kinds of backgrounds, and who can then help us find ways of turning insights and findings from those conversations into an action plan.
Above all you should be passionate, as we are, about the benefits of music activity to individuals and communities and believe, as we do, that it is incredibly worthwhile to support and promote the 'labour of love' that so many pour into this kind of activity in their leisure hours.
Ideally, we are looking for someone to work 2 days a week for the first 11 months and 1 day a week for the last 3 months of a fixed term contract. However, we will do our best to accommodate the right candidate, and are also open to commissioning this work from a freelance project manager instead.
We would like the successful candidate to spend a considerable part of their time on this project based in our office in London; again, we are happy to discuss other ways of working, so please do not let practical aspects put you off applying.
We warmly welcome applications from all sectors of the community and all kinds of individuals. As users of the disability confident scheme, we guarantee to interview all disabled applicants who meet the minimum criteria for this vacancy. Please let us know if you need this job information - or would like to apply for the job - in a different format.
How to apply:
Download the job pack for full details. To apply, please send your CV and letter, together with the Equal Opportunities Monitoring Form, by e-mail to vacancies@makingmusic.org.uk to arrive by 9:00am on Monday 27 March.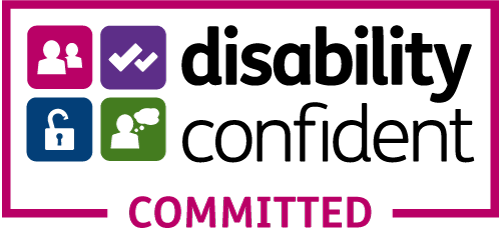 As users of the disability confident scheme, Making Music guarantees to interview all disabled applicants who meet the minimum criteria for any jobs we advertise.
---
Volunteer vacancies
Our volunteering vacancies are open to people aged 18 and over. Find out more about vacancies below.
For more information, or to request an application form, please contact us.
Funding Research Volunteer (UK-wide)
The Funding Research Volunteer will be an invaluable support for Making Music member groups across the UK. By researching and disseminating information on funding opportunities, the Funding Volunteer will help to provide the tools for our members to achieve financial stability and sustainability.
Member Contact Volunteer (England)
The Member Contact Volunteer (MCV) will undertake personal contact with Making Music member groups during a specified period of time. The purpose of the contact is to highlight events that are coming up, to carry out research and collect feedback and/or to signpost members to relevant online  resources as they are made available.
Translation Volunteer (Wales)
Our Translation Volunteers translate text from English into Welsh for us, allowing us to make our resources available to people in their native language.
Digital Media Volunteer (Wales)
The Digital Media Volunteer will be responsible for helping the Making Music team to develop, collate, prepare, and upload quality communications content to a variety of digital and social media.
Volunteer (Northern Ireland)
The Northern Ireland Volunteer (NIV) will act as the primary link for the Making Music staff in Northern Ireland. They will undertake personal contact with Making Music member groups in Northern Ireland at specific points in the year, identify and follow up potential stories about our members or about significant opportunities for participation, and assist the Member Engagement Manager to develop, collate, prepare, and upload quality communications content to our Northern Ireland social media channels. They will also interact with our growing online audience to build, develop and strengthen our online community. This role will make a significant contribution to raising awareness and satisfaction within our membership and beyond, and develop Making Music's presence across the voluntary music sector in Northern Ireland.