Making Music is the UK's leading organisation supporting and championing amateur music. If you are passionate about the opportunity to help amateur music flourish we would love to hear from you.
Job vacancies
We currently have no job vacancies.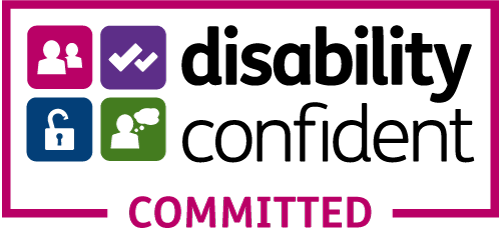 As users of the disability confident scheme, Making Music guarantees to interview all disabled applicants who meet the minimum criteria for any jobs we advertise.
---
Volunteer vacancies
Our volunteering vacancies are open to people aged 18 and over. Find out more about vacancies below.
For more information, or to request an application form, please contact us.
Member Contact Volunteer (England)
The Member Contact Volunteer (MCV) will undertake personal contact with Making Music member groups during a specified period of time. The purpose of the contact is to highlight events that are coming up, to carry out research and collect feedback and/or to signpost members to relevant online  resources as they are made available.
Download role description
Translation Volunteer (Wales)
Our Translation Volunteers translate text from English into Welsh for us, allowing us to make our resources available to people in their native language.
Download role description
Volunteer (Northern Ireland)
The Northern Ireland Volunteer (NIV) will act as the primary link for the Making Music staff in Northern Ireland. They will undertake personal contact with Making Music member groups in Northern Ireland at specific points in the year, identify and follow up potential stories about our members or about significant opportunities for participation, and assist the Member Engagement Manager to develop, collate, prepare, and upload quality communications content to our Northern Ireland social media channels.
They will also interact with our growing online audience to build, develop and strengthen our online community. This role will make a significant contribution to raising awareness and satisfaction within our membership and beyond, and develop Making Music's presence across the voluntary music sector in Northern Ireland.
Download role description