Making Music is the UK's leading organisation supporting and championing amateur music. If you are passionate about the opportunity to help amateur music flourish we would love to hear from you.
Job vacancies
Office & Membership Assistant
We are recruiting an Office and Membership Assistant to look after our busy office in London Bridge and to support the membership team with administration and delivering services to our members.
The post is for 4 or 5 days (28 or 35 hours) per week, fixed term for 12 months. It is likely to be become a permanent post. The hours and days could be flexible.
Location: 8 Holyrood Street, London
Salary: £17,108 full-time/£13,686 pro-rata
Reporting to: Membership & Services Manager
You should:
have experience with Microsoft Office packages
be reasonably quick at typing
be really good at dealing with all kinds of customers
take pride in helping to maintain an efficient and nice office environment
Otherwise, training specific to the job will be provided by our friendly team.
We warmly welcome applications from all sectors of the community and all kinds of individuals, including from disabled candidates. Please let us know if you need this job information - or would like to apply for the job - in a different format.
How to apply
Send your CV with a covering letter and the Equal Opportunities Monitoring Form to vacancies@makingmusic.org.uk
Deadline: 9am, Friday 3 February 2017
Interviews will be held on Wednesday 8 February in our office near London Bridge.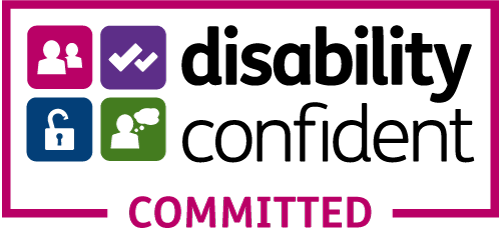 As users of the disability confident scheme, Making Music guarantees to interview all disabled applicants who meet the minimum criteria for any jobs we advertise.
---
Volunteer vacancies
Find out more about our current volunteer vacancies below. For more information, or to request an application form, please contact us.
Funding Research Volunteer (UK-wide)
The Funding Research Volunteer will be an invaluable support for Making Music member groups across the UK. By researching and disseminating information on funding opportunities, the Funding Volunteer will help to provide the tools for our members to achieve financial stability and sustainability.
Member Contact Volunteer (England)
The Member Contact Volunteer (MCV) will undertake personal contact with Making Music member groups during a specified period of time. The purpose of the contact is to highlight events that are coming up, to carry out research and collect feedback and/or to signpost members to relevant online  resources as they are made available.
Translation Volunteer (Wales)
Our Translation Volunteers translate text from English into Welsh for us, allowing us to make our resources available to people in their native language.
Digital Media Volunteer (Wales)
The Digital Media Volunteer will be responsible for helping the Making Music team to develop, collate, prepare, and upload quality communications content to a variety of digital and social media.
Volunteer (Northern Ireland)
The Northern Ireland Volunteer (NIV) will act as the primary link for the Making Music staff in Northern Ireland. They will undertake personal contact with Making Music member groups in Northern Ireland at specific points in the year, identify and follow up potential stories about our members or about significant opportunities for participation, and assist the Member Engagement Manager to develop, collate, prepare, and upload quality communications content to our Northern Ireland social media channels. They will also interact with our growing online audience to build, develop and strengthen our online community. This role will make a significant contribution to raising awareness and satisfaction within our membership and beyond, and develop Making Music's presence across the voluntary music sector in Northern Ireland.