Our corporate member, the Association of British Choral Directors, is presenting its first weekend of workshops focusing on expanding your toolkit of choral resources and inspiration.
The event will be taking place at the Headingley Enterprise and Arts Centre, 28 and 29 March in Leeds. Making Music members can book a place at a special, reduced rate.
Do you want your sections to sound the same? Not sure where your singers should stand in order to get the best from each voice?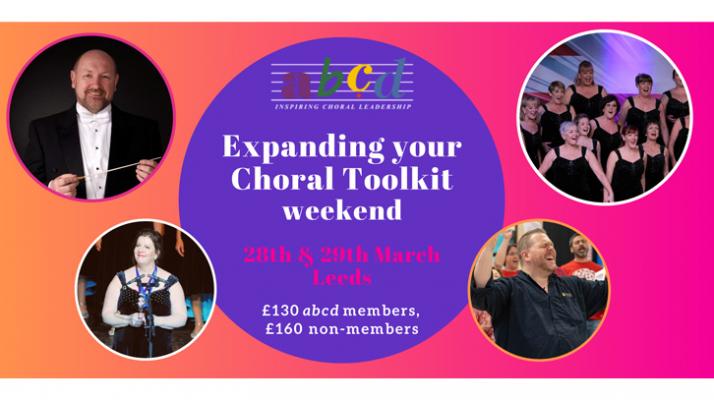 28 March: Kevin O'Carroll, Sally McLean and The White Rosettes will explore the technique of voicing or 'stacking' your choir. This technique considers the voice of each singer and arranges them in order to create the optimum blended sound. Both presenters will consider how blend can be achieved in choirs or choruses using this technique and will give practical tips and exercises to take home and try with your own singers.
29 March: Canadian conductor Jordan Travis will be expanding on his popular session at last year's Festival on the ageing voice. This is a great opportunity for conductors to get an in depth understanding of the choral voice, with sessions covering vocal technique and pedagogy, care of the senior voice and using your knowledge to lead really effective choral warm-ups.
Both days take place in Headingley, a fully accessible venue a few minutes outside Leeds city centre. There is reasonably priced accommodation nearby in Headingley at the Premier Inn, restaurants and shops nearby and a discount on fees if you book for both days.
Weekend ticket: £130 abcd members, £160 non-members
Single day ticket: £70 abcd members, £85 non-members
If you're in a Making Music member group you can book a place at a special, reduced rate. Please select the 'Music Orgs' option when booking. Further information and online booking options can be found on the abcd website.