Suzanne Griffiths-Rees of Côr Crymych a'r Cylch tells of the incredible events exchange between them and composer Max Charles Davies that have come about as part of Adopt a Composer Choir.
We were told of the importance of building a relationship with our composer during the induction to the Adopt a Composer scheme and we took this advice to heart!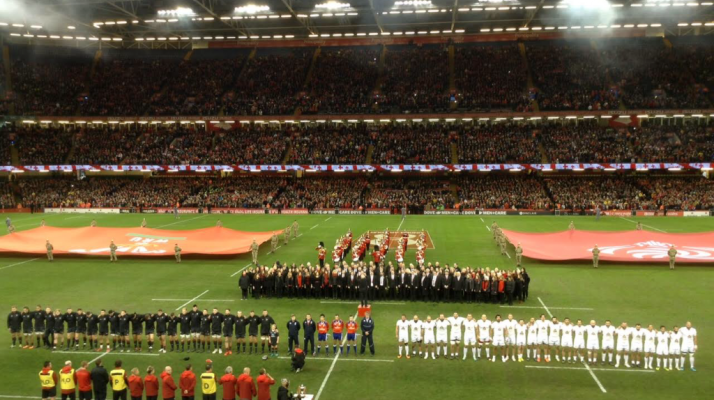 We adopted Max for our performance on the pitch at the Principality Stadium last year for the Wales v Georgia Rugby International and now he has adopted us.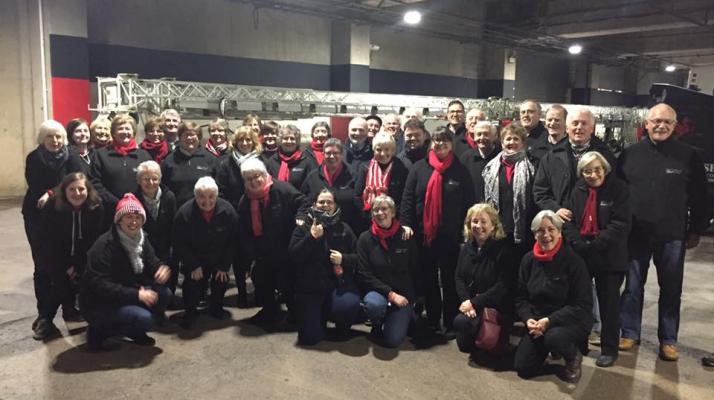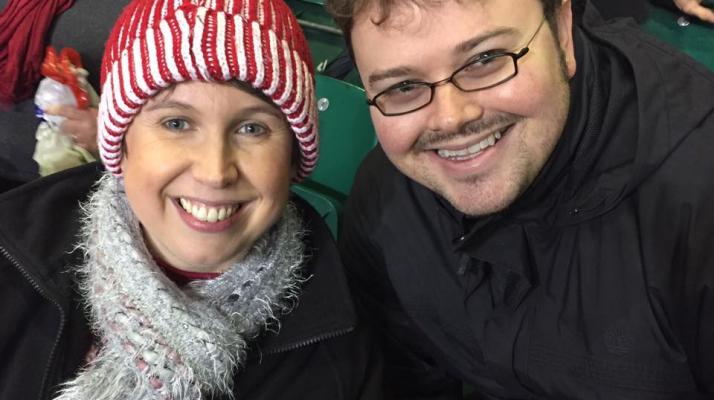 He invited us to sing with him and the Choir and Orchestra of the University of the West of England on 22nd April – Earth Day.  This meant that on that Sunday many of the choir got on a bus very early to travel to Bristol to perform Karl Jenkins' Songs of the Earth at the Colston Hall, conducted by Max.  We had rehearsed for many weeks and were so excited to be singing in such an iconic hall. The concert went really well, and the audience gave us such a warm reception.  When we saw Max after the concert, he was really appreciative and it certainly was an experience we won't forget in a while!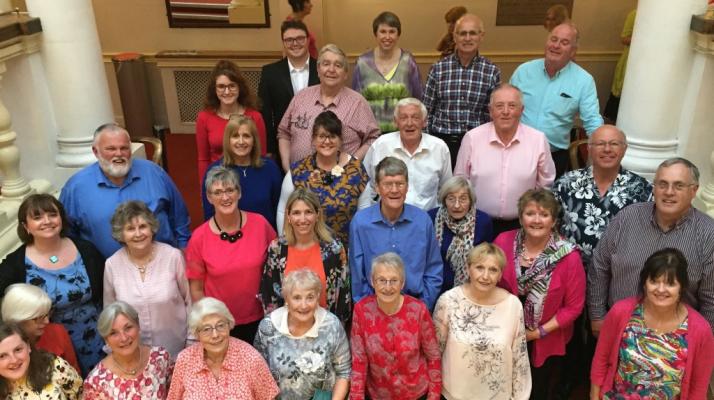 Côr Crymych a'r Cylch are now rehearsing for the National Eisteddfod in August, where we will be singing one song from the song cycle that Max is composing for us.  He has been working with some of the poets and wordsmiths we are lucky enough to have as part of the choir and they have provided the libretto for this part of the cycle.
We are all really looking forward to singing a song that has been composed for us by Max as part of Adopt a Composer and equally looking forward to the full song cycle that he is currently composing.