The International Music Exchange Ltd (TIME) is based in Wells, Somerset, and organises quality concerts, tours, festivals and musical collaborations across the UK and Europe for international youth, student and amateur ensembles. In this blog, they tell us more about their offering
TIME manages WOWFest: Wells Orchestral Weekend, under the patronage of local celebrity conductor Charles Hazlewood, in the beautiful medieval city of Wells (England's smallest!). The second edition of this popular festival will run from 16-19 July 2021 and welcomes youth and student choirs, orchestras, bands and ensembles from across the world for an intense weekend of making music, forming friendships and having fun. Spectacular venues include 'England's most poetic' 12th century cathedral, a picture-perfect market square and town hall, the moated Bishop's Palace and Gardens, and state-of-the-art concert hall of Wells Cathedral School (Cedars Hall).
"The National Schools Symphony Orchestra (NSSO) was delighted to give a concert in Wells Cathedral as part of the 2018 WOWFest, and to participate in a workshop, led by Charles Hazlewood, exploring the music of Charles Ives. Our members enjoyed meeting young musicians from other countries – the whole experience was hugely rewarding and the organisation behind the events exemplary" – NSSO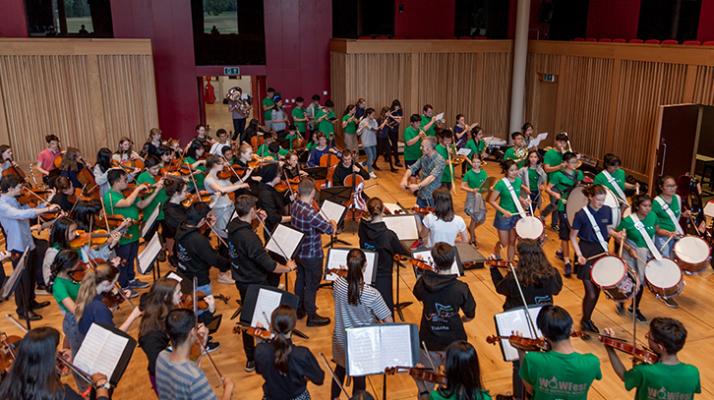 Performers at WOWFest: Wells Orchestral Weekend
In a special initiative for 2021, TIME is inviting youth and adult/community groups from the UK to attend for one, two or three days only, and will tailor participation to include concerts, joint performances, expert workshops, social activities and accommodation as required. Our flexible cancellation policy also ensures that in the event the Festival has to be cancelled due to coronavirus restrictions, participants will be entitled to a full refund or postponement to 2022.
TIME also manages the Provençal Festival of Youth Orchestras – now in its 17th year – which takes place in the most glorious venues across Provence and the Côte d'Azur every year. This Festival hosts youth symphony orchestras and symphonic bands, plus a guest choir every year, for a series of 30+ concerts from the end of June to the beginning of August. The Festival package includes accommodation according to budget, tour manager, sightseeing itinerary and concerts, some of which may be shared with other participating ensembles.
"The National Youth Choir of Northern Ireland performed at the Provençal Festival in 2019 organised by TIME. The trip was a huge success with excellent venues and well-attended concerts. The hotel, transfers and local rep were all excellent. We would highly recommend!" – National Youth Choir of Northern Ireland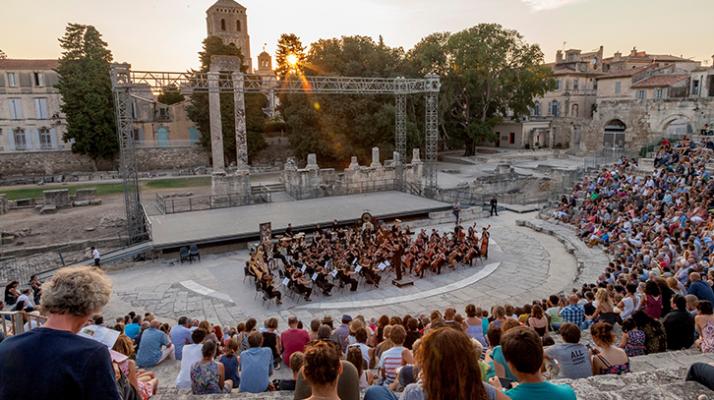 Provençal Festival of Youth Orchestras
Run by a small, specialist team of linguists and musicians, TIME works with a huge range of venues, festivals and cultural institutions across the continent to source the best available opportunities for each individual ensemble. We provide a sensitive and personal touch with meticulous attention to detail and pride ourselves on our dedication to creating unique, unforgettable and accessible musical experiences for performers and audiences alike.
Follow TIME on Facebook or visit their website to find out more