The Making Music office – 8 Holyrood Street, London SE1 2EL, third floor – has four desks available to rent.
Making Music occupies the third floor of a converted warehouse near London Bridge station. Find us on Google Maps.
Our lease enables us to license parts of the space to others and one of our licensees moved out last year to become exclusively home-working, so we now have some space available for rent.
As Covid will be with us probably for another year, we are not looking to fill the space to its maximum ('normal') capacity, but to ensure that social distancing and a fully Covid-secure way of operating can be maintained for our own team and the team of any organisation(s) licensing part of the space.
We are able to offer four desks (and some associated storage space) and these could be licensed either to two different organisations looking for two desks each or to one organisation looking for four desks. 
The space is free now, so available with immediate effect. Please ask for Covid-secure protocols.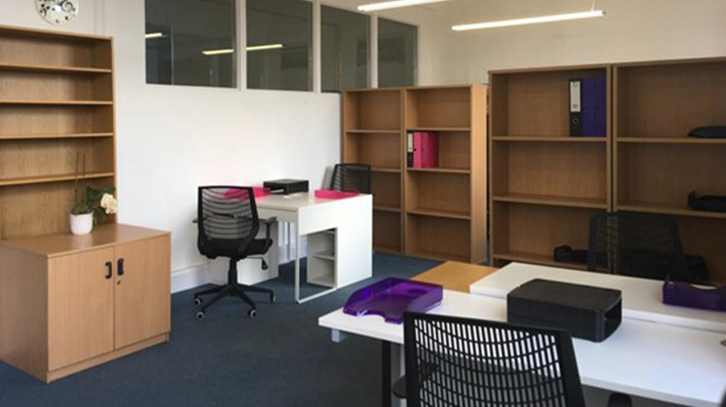 The four desks
For images and more info on costs, download our PDF. Please email barbara@makingmusic.org.uk to set up a call, Zoom or site visit.