This month we're celebrating our Orchestra Tax Relief service, which to date has helped leisure-time music groups to claim back concert production costs from HMRC totalling more than £60K!
As the UK's membership organisation supporting and championing leisure-time music, Making Music know running a group can be challenging, financially and practically, and created this service to help members generate vital additional income.       
Applicable to many amateur music groups, the government's Orchestra Tax Relief (OTR) incentive allows those putting on qualifying concerts to claim a percentage of their production costs back from HMRC.
Ben Saffell, Making Music's Membership Director said, "OTR is absolutely great for our members. They can put on performances as they normally would - but now they get a cheque from HMRC for doing so - generally for about 15% of their concert costs. The payments make it much easier for groups to continue doing what they love, making and presenting music!"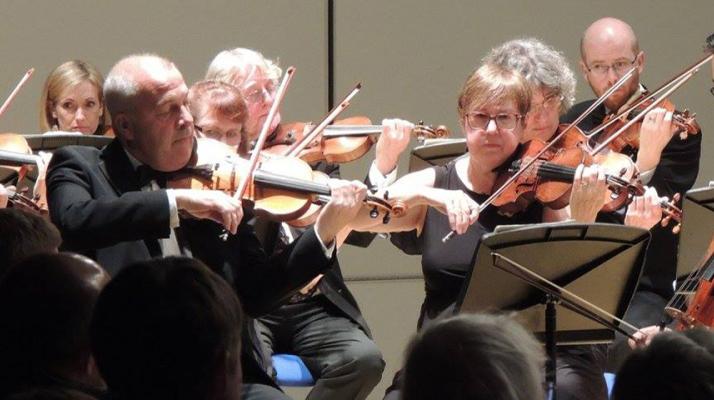 Maidstone Symphony Orchestra have benefited from the Orchestra Tax Relief service
We know that many leisure-time groups are run by volunteers, who have little time or financial expertise. Making Music's OTR resources and low fee service enable groups, whose budgets are often squeezed, to recoup some of their concert and performance costs. This can be transformational for them, aiding financial sustainability (70% of member groups just break even each year) and enabling a greater variety and quantity of concerts, adding tremendous value to the cultural life of communities in the UK and helping the leisure-time music sector to flourish. 
"We were delighted to receive our first payment from HMRC for Orchestra Tax Relief. We worked closely with Making Music who provided us with training at the start of the process and hand-holding throughout. Hopefully, many other amateur orchestras will also take advantage of this welcome governmental support to amateur music."
David Smith, Ealing Symphony Orchestra
"These extra funds directly impact on the decisions we are able to make regarding repertoire and mean we can budget for larger scale or in copyright (more expensive) works, meaning more exciting and varied concerts for our audience and more interesting works for the orchestra."
Harriet Finch, Maidstone Symphony Orchestra
Find out more about our Orchestra Tax Relief guidance and service available to members.