Having already developed more than 120 dynamic partnerships between leisure-time music groups and creators over 20 years, our landmark Adopt a Composer project is expanding under a new name for the 2020/21 season
Adopt a Music Creator matches leisure-time choirs, bands, orchestras and ensembles with a composer for a year, leading to a premiere performance, recording and radio broadcast. Meet this year's pairings and find out who has taken part in the past.
Adopt a Music Creator 2020/21 pairings
Litha Efthymiou and Bury St Edmunds Concert Band (mentored by Jenni Pinnock)

Litha Efthymiou is a composer of contemporary classical music. Her work has been supported by Arts Council England, Wellcome Trust, Hinrichsen Foundation and RVW Trust. Several ensembles and soloists have performed her work in venues such as Kings Place, Southbank centre, Royal Albert Hall, and Handel and Hendrix in London. efthymiou.co.uk 
The Bury St Edmunds Concert Band has been making music together for 30 years, having been started by Bryan Dalton in 1991. They are a community band, comprising some 55 amateur musicians, with members' ages ranging from their early 20s through to retirees. They aim to present around a dozen public performances each year, including free-to-all summer concerts in Bury St Edmunds' renowned Abbey Gardens. Their concerts have raised over £65,000 for local charities, including their local Regency Theatre Royal. burystedmundsconcertband.co.uk
Florence Anna Maunders and Fulham Brass Band (mentored by Fraser Trainer)

After an undergraduate degree at Royal Northern College of Music, Florence Anna Maunders took an extended break from composition, resuming in 2018. Since then she's enjoyed significant worldwide success, with her compositions performed around the world by leading soloists and ensembles. Her music is immediate, vibrant, unsubtle and exciting, often with a strong sense of dance-like pulsation. florencemaunders.com
Fulham Brass Band has a 125-year history of music making and strong links with the community. They play an exciting mix of events from high profile TV appearances to self-promoted concerts, community engagements and competitions, having climbed the banding divisions to perform at their highest ever level. They have also enjoyed collaborations with principal players from the Royal Scottish and Philharmonic Orchestras and in 2018 were part of a 30-show run at the Royal Court Theatre. fulhambrassband.co.uk
Fergus Hall and Hepton Singers (mentored by Emily Crossland)

Fergus Hall is a composer, musician and improviser from the west of Scotland. He has written works for improvising ensembles, large jazz works based on Scottish poetry, and a range of chamber and electroacoustic works. Fergus is a graduate of the University of Glasgow (Bmus) and the Royal Conservatoire of Scotland (Mmus). fergushallcomposer.com
The Hepton Singers, led by musical director is Dr Richard Bunzl, are based in Hebden Bridge, West Yorkshire. The choir perform varied programmes of mainly a capella music from the 16th Century to the present day. The Hepton Singers have a strong local following, performing regularly in Heptonstall Parish Church as well as other venues across the north of England. heptonsingers.co.uk
Charlotte Marlow and Newcastle-under-Lyme Community Orchestra (mentored by Colin Riley)

Charlotte Marlow has worked with groups including Streetwise Opera and Tête-à-Tête Festival. She is co-artistic director of Medusa Collective, a radical contemporary arts collective with whom she premiered her socially-distanced new opera Folk Tales. Charlotte's interests lie in collaborative performance practice, and ways of challenging and engaging with gender narrative on-stage. charlottemarlow.com
Newcastle-under-Lyme Community Orchestra was founded in 2016 by music director Thomas Barlow-Coxon. NULCO brings together people from Newcastle-under-Lyme (and its surrounding Staffordshire areas) to have fun and enjoyment with music. The group has gone from strength to strength, and continuing to impress their concert and busking audiences with each performance. Members' skills range from beginners to advanced, sharing hopes, friendships, expertise and skills. The group is open to all ages and abilities. nulco.weebly.com
Lucy Callen and The Phoenix Voices (mentored by Colin Riley)

Lucy Callen is a composer, conductor and instrumentalist (piano, flute, accordion). She is currently involved in projects with Septura, Horsham Symphony Orchestra and the London Sinfonietta alongside her studies at the Royal Academy of Music. Lucy finds it important to collaborate closely with musicians, often building her music through aleatoric devices and drawing on influences from medieval material and folksong. twitter.com/lucy__callen
The Phoenix Voices, based in Yeovil, Somerset, is a choir passionately committed to inspiring and enlightening audiences. They accept every person who comes through the door without audition, and create singers and musicians in their own right. Raising money for their community work, the choir seek to combat social isolation in the elderly, and stigma and isolation faced by those living with mental ill-health through music, either in performance or recruitment. In 2016, the Phoenix Session Orchestra was founded and now the choir enjoy the privilege of a live orchestra and band for every main concert. facebook.com/ThePhoenixVoices
Collaborate pathway: Ben Lunn, Aberdeenshire Saxophone Orchestra and Ugie Voices (mentored by Ailie Robertson)
The Collaborate pathway allows two Making Music member groups to apply together and be paired up with a music creator. Any combination of groups can apply to collaborate, as long as they are happy to work together!

Winner of two Scottish New Music Awards for his work with Hebrides Ensemble and Drake Music Scotland, Ben Lunn is associate artist for Drake Music and Drake Music Scotland, and Trainee Artistic Director of the Hebrides Ensemble. Ben is also recipient of Creative Scotland's Create:Inclusion fund, for which he produced a work for string quartet and electronics, and a work for BSL interpreter and ensemble. benlunncomposer.tumblr.com
Aberdeenshire Saxophone Orchestra is the only saxophone orchestra in Scotland covering the full instrumental range from bass to sopranino saxophones. They make the more unusual sizes of these saxophones available on loan to their members. They are a non-auditioned group with ages ranging from 10 to 78, and playing standards are from beginner to semiprofessional. Under the direction of well-known saxophonist and composer, Richard Ingham, the orchestra explores a diverse repertoire of music from classical arrangements to bespoke compositions. aberdeenshiresaxorchestra.co.uk
Ugie Voices was formed in 2018 from Peterhead Choral Society's remaining members, which had been in existence for 150 years. They maintain the SATB format but are broadening their musical repertoire. Their first performance was a Christmas concert in December 2018 followed by a sellout performance of Gilbert and Sullivan's Trial by Jury in Peterhead Sheriff Court in May 2019, a fitting venue for the performance. Having succeeded in starting to grow their membership following this performance, they can't wait to get going again. facebook.com/ugievoices
CoDI project, Wales: Eloise Gynn and Côr Meibion Mynwy (Monmouth Male Voice Choir) (mentored by Lynne Plowman)
Tŷ Cerdd's CoDI Composer Pathways project is a multi-faceted programme for artists across Wales. CoDI Composer Pathways (codi in Welsh = to raise; CoDI = Composer Development Initiative) is the first strategic programme of its kind in Wales, developing opportunities for composers and sound creators at all stages of their careers.
 
Eloise Gynn has had works performed by the London Sinfonietta, Hebrides Ensemble, Berkeley Ensemble and the London Symphony Orchestra, whose recording of Sakura has been released on LSO Live. Recent works include Quietening for solo cello, Reflection, a collaboration with Ajaeng player Yoona Kim at Hwaeom Buddhist Temple and Little Red Riding Hood, Northern Ballet's latest children's production. eloisegynn.com
Monmouth Male Voice Choir (Côr Meibion Mynwy) seeks to uphold the tradition of male voice choirs that grew up out of mining, industrial and religious heritage. It has achieved great things during its short existence, including singing at the Albert Hall, concerts in St David's Hall Cardiff and singing the anthems on the pitch at Wales v Scotland match in 2016. In addition to these major events, the choir promoted gala concerts in Monmouth and performed at fund raising events for a wide range of good causes. monmvc.org.uk
Meet the mentors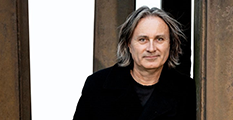 Colin Riley
Colin's music blends new technologies, improvisation, songwriting and large-scale classical form. His latest works include In Place (Melanie Pappenheim), Rock Paper Scissors (Ensemble Bash), Stream-Shine: violin concerto (Philippa Mo) and Earth Voices (Helsingborg Symphony Orchestra).  A disc of his chamber music was recently released on NMC. He also runs his own label and writes regular blog called Riley Notes.
colinriley.co.uk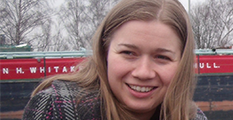 Emily Crossland
Emily is a composer and community musician. Her work is often theatrical and interactive, and she is influenced by folk and traditional music (she is a keen Javanese gamelan player and currently directs youth and student ensembles at the University of York). Her compositions have been performed at Gaudeamus Muziekweek, National Concert Hall Dublin, Late Music York, and as part of Hull City of Culture. She delivers educational music projects in schools, communities and criminal justice settings across the UK and frequently works as a guest lecturer at the universities of York and York St John. emilycrossland.com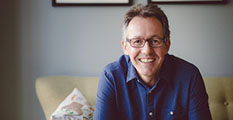 Fraser Trainer
Fraser teaches at the Guildhall School of Music and Drama. A composer with a vivid and direct musical language, Fraser has five London Sinfonietta commissions to his name and has also written music for the BBC Symphony Orchestra, Philharmonia Orchestra, Royal Philharmonic Orchestra, BBC Proms, Netherlands Chamber Orchestra and Melbourne Symphony Orchestra. Fraser leads many creative, collaborative projects in a wide variety of contexts and regularly trains musicians and teachers. fraser@frasertrainer.com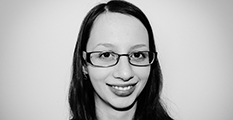 Jenni Pinnock
Jenni's music focuses on nature, science and the world around us.  She frequently collaborates with both professional and leisure time musicians, alongside delivering composition projects in community and educational settings. Her works, often featuring evocative melody lines and quirky time signatures are regularly performed around the globe. She is also a passionate community music leader, both teaching and running musical ensembles in her local area. She is currently writing a collection of piano pieces and a symphonic work. jennipinnock.com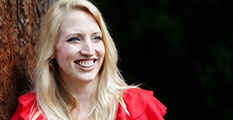 Ailie Robertson
Ailie is a multi-award-winning Scottish composer who has been commissioned to compose works by some of the worlds's most prestigious cultural institutions including the BBC Proms, the London Philharmonic Orchestra, Bang on a Can, Cappella Nova, Exaudi and the Royal Scottish National Orchestra amongst others. She is currently composer-in-residence with Sound Festival and Glyndebourne Opera. She was winner of the 'Achievement in New Music' prize at the Scottish Awards for New Music. ailierobertson.com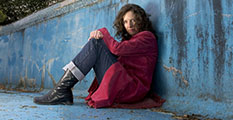 Lynne Plowman
Lynne's compositions range from instrumental solos to largescale vocal, theatrical and orchestral works. Commissioners and collaborators include Welsh National Opera, Glyndebourne, the Royal Shakespeare Company, the London Mozart Players, Presteigne Festival, Piano Circus, UPROAR, the Berkeley Ensemble, O Duo, Okeanos, BBC National Orchestra of Wales and the BBC Singers. lynneplowman.co.uk/home 
Find out more about our 2019/20 pairings, who have continued to work on their projects throughout the pandemic.
Adopt projects
| | |
| --- | --- |
| Composers | Groups |
| 2019/20  |   |
| Claire Victoria Roberts | Camden Symphony Orchestra |
| Laura Shipsey | City of Bristol Brass Band |
| Alex Paxton | Haslingfield Choir |
| Carmel Smickersgill | Junior Leeds College of Music Ensemble Creative |
| Jonathan Brigg | Sussex Folk Orchestra |
| Rob Jones | Edge Chamber Choir |
| Aileen Sweeney (Scottish project) | Helensburgh Oratorio Choir |
|   |   |
| Composers | Groups |
| 2018/19  |   |
| Chloe Knibbs | Ex Urbe |
| James Banner | Two Rivers Concert Band |
| Laura Snowden | Chandos Chamber Choir |
| Nathan James Dearden | Swansea Philharmonic Choir |
| Nicholas Olsen | Da Capo Alba |
| Robert Laidlow | Southampton Concert Wind Band |
|   |   |
| 2017/18 |   |
| Anna Appleby | Merchant Sinfonia |
| Ben See | Stoneleigh Youth Orchestra |
| Edmund Hunt | The Singers |
| Esmeralda Conde Ruiz | The Fretful Federation Mandolin Orchestra |
| Max Charles Davies | Côr Crymych a'r Cylch |
| Peter Yarde Martin | Bellfolk Handbell Ringers |
| Gaynor Barradell (Scottish project) | Edinburgh Concert Band |
|   |   |
| 2016/17 |   |
| Adriano Adewale | Horsham Symphony Orchestra |
| Christopher Schlechte-Bond | KEMS Concert Band |
| Mark Boden | Croydon Bach Choir |
| Martin Humphries | London Medical Orchestra |
| Rosie Clements | Spectrum Singers |
| Shona Mackay | Glasgow School of Art Choir |
| Aran Browning (Scottish project) | Strathendrick Singers |
|   |   |
| 2015/16 |   |
| Ed Scolding | La Nova Singers |
| Neil Tòmas Smith | Thame Chamber Choir and TCC2 |
| Angela Slater | Lincoln Ukelele Band |
| Lee Westwood | East London Community Band |
| Alison Willis | Chiltern Youth Chamber Orchestra |
| Chris Hutchings | Jan Modelski Community Orchestra |
|   |   |
| 2014/15 |   |
| Ailie Robertson | Jubilate Ladies Choir |
| Anna Braithwaite | Quirky Choir |
| Kirsty Devaney | Arden Recorder Orchestra |
| Mark Carroll | Strathaven Choral Society |
| Sean Doherty | Kensington Symphony Orchestra |
| Michael Betteridge | Cobweb Orchestra |
|   |   |
| 2013/14 |   |
| Kim Moore | Bristol Reggae Orchestra |
| Mak Murtic | Clapham Community Choir |
| Michael Betteridge | Cobweb Orchestra |
| Jenni Pinnock | Quangle Wangle Choir |
| Chris Roe | Cambridge Symphony Orchestra |
|   |   |
| 2012/13 |   |
| Amble Skuse | Ty Cerdd partnership |
| Soosan Lolavar | Tudor Orchestra |
| James Wilson | Southwark Youth Orchestra |
| Stephanie Conner | Rennaisance Singers |
| Sarah Lewis | Bristol Saxophone Ensemble |
| Rebecca Dale | Music for Everyone |
|   |   |
| 2011/12 |   |
| Ella Jarman-Pinto | Kew Wind Orchestra  |
| William Dougherty  | The London Chorus  |
| Bernard Hughes | Woking Symphony Orchestra  |
| Ruta Vitkauskaite | Flautissimo |
| Duncan MacLeod  | Llandaff Cathedral Choral Society  |
| Lauren Redhead | Grimsby Philharmonic Society  |
|   |   |
| 2010/11 |   |
| Aaron Parker | Harmonie Concert Band |
| Andrew Hall  | Essex Symphony Orchestra |
| Chris Swithinbank | King Edward Music Society |
| Emily Crossland | Strathclyde University Chamber Choir |
| Jessica Curry | Musarc |
| Neil Luck | BT Melodians |
|   |   |
| 2009/10 |   |
| Paul Fretwell | St. Albans Rehearsal Orchestra |
| Nick Chamberlain | Glasgow Lyric Choir |
| George Holloway | Finchley Chamber Orchestra & Finchley Chamber Choir |
| Simon Katan | Sans Pareil Singers |
| Richard Bullen | Midlands Fretted Orchestra |
| Nina Whiteman | Colinton Amateur Orchestral Society |
|   |   |
| 2007/08 |   |
| Adam Melvin | Yorkshire Saxophone Choir |
| Amber Priestley | St. Hilda's Festival Chorus  |
| Margaret Haley  | Aire Valley Singers |
| Elizabeth Winters  | Kensington Chamber Orchestra |
| Graham Ross | The Knack Singers |
| Christopher Hussey | Bloomsbury Woodwind Ensemble |
|   |   |
| 2006/07 |   |
| Richard Glover | Solway Harps |
| Jordan Hunt | Midlands Fretted Orchestra |
| Fumiko Miyachi | Lichfield Sinfonia |
| Claudia Molitor | City of Southampton Orchestra |
| Robert Percy | Lewisham Choral Society |
| Philip Venables | South London Jazz Orchestra |
|   |   |
| 2005/06 |   |
| Anthony Bailey | Milton Keynes Chorale |
| James McWilliam | Ipswich Choral Society |
| Ben Oliver | Yorkshire Philharmonic Choir |
| Charlie Piper | Lambeth Orchestra |
| Martin Suckling | New Edinburgh Orchestra |
| Jerry Wigens | Hampton Singers |
|   |   |
| 2004/05 |   |
| Will May | Islington Choral Society |
| Philip Tebbs | Hardynge Choir |
| Simon Lesley | North Staffs Symphony Orchestra |
| Yumi Hara Cawkwell | Chantage |
| Owen Bourne | Fulham Symphony Orchestra |
| Chris Long | City of Birmingham Choir |
|   |   |
| 2003/04 |   |
| John Reeman | Todmorden Orchestra  |
| Edmund Jolliffe | Kensington Chamber Orchestra   |
| Ed Bennett | The Sheffield Chamber Orchestra |
| Anna Meredith | MilnGavie Young Singers |
| Jonathan Girling | Glebe Singers    |
| Mark Bowden | Thames Voyces   |
|   |   |
| 2002/03 |   |
| Tazul Tajuddin | Hertford Symphony Orchestra |
| Sophie Viney | London Oriana Choir |
| Jonathan Pitkin | St. Albans High School Chamber Orchestra |
| Nicholas Simpson | Sale Choral Society |
| Chris Beardsley | Settle Orchestral Society |
| Liz Johnson | Bournville Children's Choir |
|   |   |
| 2001/02 |   |
| Nick Brown | The Phoenix Singers of Shrewsbury  |
| Tarik O'Regan | Leighton Buzzard Festival Singers   |
| Tim Coker | Finchley Chamber Choir |
| Arlene Sierra | Aolian Singers   |
| Naomi Waltham-Smith | Lea Singers |
| Christine McCombe | University of Strathclyde Music Society  |
|   |   |
| 2000/01 |   |
| Iain Matheson | Meadows Chamber Orchestra |
| Rachel Leach | Leicester Symphony Orchestra |
| Graham Sheen | Westmorland Youth Orchestra |
| Tom Ingoldsby | the EMG Orchestra |
|   |   |