Since it began in 2000, the Adopt a Composer project has inspired over 120 hugely diverse works and performances by music creators and leisure-time groups. Last year Adopt a Composer became Adopt a Music Creator, broadening the scope of the project, with more opportunities for music creators and music groups to take part. 
Adopt a Music Creator matches leisure-time choirs, bands, orchestras and ensembles with a music creator for a year, leading to a premiere performance, recording and radio broadcast. Meet this year's pairings and find out who has taken part in the past.
Adopt a Music Creator 2022 pairings
Edgar Divver and Bedfordshire Woodwind Academy Flute Ensemble (mentored by Jenni Pinnock)

Edgar Divver is an award-winning composer and educator who has had works performed by Birmingham Contemporary Music Group, BBC Singers, Psappha and The Ossian Ensemble, among others. He studied at the University of Birmingham and Royal Northern College of Music. He balances his freelance composing and instrumental teaching career with working for the Hallé in Manchester as part of their Youth Ensembles team. edgardivver.com
An award-winning group of amateur flute players, the Bedfordshire Woodwind Academy Flute Ensemble meet regularly on Monday evenings during term-time. They play a full repertoire of music from classical favourites to jazz and pop, and perform regularly at a variety of events, as well as tours to Europe. Established in 2006 by Liz Childs, this group is intended for all enthusiastic flautists of Grade 3 standard and above. The group uses the full range of flutes - piccolo to contra bass. bedfordshireflutes.org
Joshua Brown and Glasgow Orchestral Society (mentored by Ailie Robertson)

Joshua Brown completed his PhD in composition with Professor Philip Grange at the University of Manchester. From 2019-2020, he was Artist in Residence at the John Rylands Research Institute, and a London Philharmonic Orchestra Young Composer. His music often explores a dichotomy of precision processes alongside elements of chance, and embraces the unique qualities individual musicians bring to a piece of music, so that each composition feels like a premiere every time it is played. joshuabrowncomposer.com
Glasgow Orchestral Society plays a wide range of music from the classical era to the present day, including new works and choral works with local choirs. They are non-auditioning, rehearse on Monday evenings and enjoy making music to the highest standards, having as much fun as possible! Unusually, they have different conductors for each of their four concerts, each bringing their own personality and distinctive style to their music making. Glasgow Orchestral Society celebrated its 150th anniversary in 2020-21. Now, they celebrate every opportunity to play together. gos.org.uk
Emily Peasgood and Oxted Band (mentored by Colin Riley)

Emily Peasgood is an award-winning composer and artist. She creates research-led and site-specific artworks for galleries and outdoor public spaces, ranging from large-scale community events to intimate sound installations. Her work invites people to connect with people and places that are forgotten, overlooked or surrounded in histories that can be remembered and celebrated through sound. emilypeasgood.com
Oxted Band is an amateur brass band based in the Surrey town of Oxted, where they have made music since 1901. The band is made up of a friendly group of amateur musicians who come from all walks of life, but are drawn together by a common interest in playing music - for enjoyment, to improve themselves and to entertain those who listen. The band meets weekly to rehearse a variety of music to be performed at a range of events, including their own concerts, local fetes and parties, and community events around Christmas and Remembrance Sunday. oxtedband.co.uk
Dominic Matthews and Singing for Pleasure (mentored by Jenni Pinnock)

Dominic Matthews is an experimental composer, guitarist and conductor. His music explores new ways to define the concept of colour in music, delving into distinct, different and often peculiar timbres and textures. In addition, he is excited by multi-disciplinary collaboration, fusing different musical genres and artistic practices to create unique, often primal and visceral soundscapes. dominicmatthewsmusic.com
Singing for Pleasure started in January 2011 under the auspices of Warwick District University of the Third Age, but is now independent. The choir sing in a variety of styles - folk, popular, classical - and enjoy sharing their music with others. They have sung in a number of places across the UK and France, and have performed with other choirs while raising several thousand pounds for local charities. singing-for-pleasure.co.uk
Hannah Fredsgaard-Jones and Voices of Exmoor (mentored by Lynne Plowman)

Hannah Fredsgaard-Jones is a composer, vocalist, songwriter and audio producer. Her work spans Scandinavian folk music, alternative pop music, sound art and audio documentary. Recent projects include a new commission for Love Music and Freedom of Mind Community Choir, a residency with Oxford Contemporary Music exploring moving, site-specific performance, and a collaborative songwriting project - 'Missed Connections' - with songs based on Craigslist classifieds. hannahfredsgaardjones.com
Voices of Exmoor is a mixed voice community choir and is open to all - regardless of ability, experience or ability to read music, with no auditions required. Members just need enthusiasm and to enjoy singing with others, spreading their love of music to all. The choir normally presents two main concerts each year - one in the summer and one before Christmas, but has also enjoyed singing at weddings and other celebrations. After covering concert costs, the choir makes a donation to their chosen charity for that year. Over the 16 years Voices of Exmoor have been singing together, thousands of pounds have been donated to many local charities. voicesofexmoor.org.uk 
Collaborate pathway: Caitlin Harrison, Aldworth Philharmonic Orchestra and Reading Youth Orchestra (mentored by Fraser Trainer)

Caitlin Harrison's works have been performed by ensembles including the Kreutzer Quartet, Oxford Philharmonic, BBC Singers, Trio Atem and Exeter College Choir (Oxford). She was shortlisted for the NCEM Young Composers Competition 2020, Ernest Read Symphony Orchestra's Emerging Composers Competition 2020 and the Henfrey Composition Prize 2021. Caitlin studied composition at Trinity Laban Conservatoire of Music and Dance and the University of Oxford. facebook.com/caitlinharrisoncomposer
Aldworth Philharmonic Orchestra is a non-professional orchestra based in Reading, Berkshire. Working on a project basis (rather than weekly rehearsals), APO's musicians present two or three formal concerts per year, plus a variety of workshops, events and performances at festivals. They try to be adventurous with repertoire, programming a wide range of styles from a variety of periods and composers, as well as presenting lesser-known works alongside popular classics. They especially love performing music by living composers and have commissioned nearly five hours of new music from young composers and award winners over the last 15 years. In 2021, APO was shortlisted for the Royal Philharmonic Society Inspiration Award. aldworthphilharmonic.org.uk
Reading Youth Orchestra is a small, friendly community of young musicians based in Reading, Berkshire. One of the oldest youth orchestras in the UK, they are proud to continue a long history of providing local students with a place to play great music in a supportive environment every Friday night. readingyouthorchestra.co.uk
Meet the mentors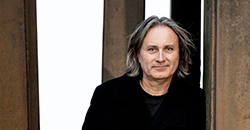 Colin Riley
Colin's music blends new technologies, improvisation, songwriting and large-scale classical form. His latest works include In Place (Melanie Pappenheim), Rock Paper Scissors (Ensemble Bash), Earth Voices (Helsingborg Symphony Orchestra) and his new album Isolated Pieces (a 'virtual orchestra' of 27 contributors).  He is currently creating a large-scale audio-visual work for BBCNOW. A disc of his chamber music was recently released on NMC. He also runs his own label and writes a regular blog called Riley Notes. colinriley.co.uk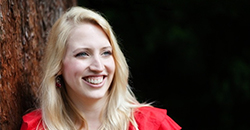 Ailie Robertson
Ailie is a multi-award-winning Scottish composer who has been commissioned by the BBC Proms, the London Philharmonic Orchestra, Bang on a Can, Cappella Nova, Exaudi and the Royal Scottish National Orchestra amongst others. She is currently composer-in-residence with Sound Festival and Glyndebourne Opera. She was winner of the 'Achievement in New Music' prize at the Scottish Awards for New Music. ailierobertson.com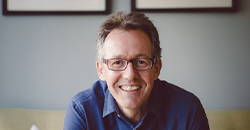 Fraser Trainer
Fraser teaches at the Guildhall School of Music and Drama. He has five London Sinfonietta commissions to his name and has also written for groups including the BBC Symphony Orchestra, Philharmonia Orchestra and the Melbourne Symphony Orchestra. Fraser leads many creative, collaborative projects in a wide variety of contexts and regularly trains musicians and teachers. frasertrainer.com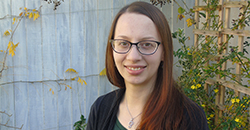 Jenni Pinnock
Jenni's music blends quirky time signatures, soaring melodies and classical forms. Her works frequently focus on science and nature and are regularly performed worldwide. She frequently collaborates with creative practitioners throughout the arts alongside delivering composition projects in multiple settings. Recent works include installation Deception Island (Story Machine) and an Elinor Wylie song cycle. jennipinnock.com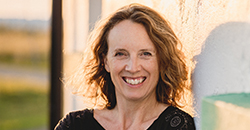 Lynne Plowman
Lynne Plowman's compositions range from delicate instrumental solos to dramatic large-scale vocal, theatrical and orchestral works. Commissioners and collaborators include the Welsh National Opera, Glyndebourne and the Royal Shakespeare Company amongst others.  Lynne is a composition tutor and Honorary Fellow of the Royal Welsh College of Music and Drama, and resident composer for the Dyfed Young Composers scheme in West Wales. She is Chair of the ISCM Welsh section and an Ivors Academy Senator. lynneplowman.co.uk
Find out more about our 2020/21 pairings, who have continued to work on their projects throughout the pandemic.
Adopt projects
| | |
| --- | --- |
| Composers | Groups |
| 2019/20  |   |
| Claire Victoria Roberts | Camden Symphony Orchestra |
| Laura Shipsey | City of Bristol Brass Band |
| Alex Paxton | Haslingfield Choir |
| Carmel Smickersgill | Junior Leeds College of Music Ensemble Creative |
| Jonathan Brigg | Sussex Folk Orchestra |
| Rob Jones | Edge Chamber Choir |
| Aileen Sweeney (Scottish project) | Helensburgh Oratorio Choir |
|   |   |
| Composers | Groups |
| 2018/19  |   |
| Chloe Knibbs | Ex Urbe |
| James Banner | Two Rivers Concert Band |
| Laura Snowden | Chandos Chamber Choir |
| Nathan James Dearden | Swansea Philharmonic Choir |
| Nicholas Olsen | Da Capo Alba |
| Robert Laidlow | Southampton Concert Wind Band |
|   |   |
| 2017/18 |   |
| Anna Appleby | Merchant Sinfonia |
| Ben See | Stoneleigh Youth Orchestra |
| Edmund Hunt | The Singers |
| Esmeralda Conde Ruiz | The Fretful Federation Mandolin Orchestra |
| Max Charles Davies | Côr Crymych a'r Cylch |
| Peter Yarde Martin | Bellfolk Handbell Ringers |
| Gaynor Barradell (Scottish project) | Edinburgh Concert Band |
|   |   |
| 2016/17 |   |
| Adriano Adewale | Horsham Symphony Orchestra |
| Christopher Schlechte-Bond | KEMS Concert Band |
| Mark Boden | Croydon Bach Choir |
| Martin Humphries | London Medical Orchestra |
| Rosie Clements | Spectrum Singers |
| Shona Mackay | Glasgow School of Art Choir |
| Aran Browning (Scottish project) | Strathendrick Singers |
|   |   |
| 2015/16 |   |
| Ed Scolding | La Nova Singers |
| Neil Tòmas Smith | Thame Chamber Choir and TCC2 |
| Angela Slater | Lincoln Ukelele Band |
| Lee Westwood | East London Community Band |
| Alison Willis | Chiltern Youth Chamber Orchestra |
| Chris Hutchings | Jan Modelski Community Orchestra |
|   |   |
| 2014/15 |   |
| Ailie Robertson | Jubilate Ladies Choir |
| Anna Braithwaite | Quirky Choir |
| Kirsty Devaney | Arden Recorder Orchestra |
| Mark Carroll | Strathaven Choral Society |
| Sean Doherty | Kensington Symphony Orchestra |
| Michael Betteridge | Cobweb Orchestra |
|   |   |
| 2013/14 |   |
| Kim Moore | Bristol Reggae Orchestra |
| Mak Murtic | Clapham Community Choir |
| Michael Betteridge | Cobweb Orchestra |
| Jenni Pinnock | Quangle Wangle Choir |
| Chris Roe | Cambridge Symphony Orchestra |
|   |   |
| 2012/13 |   |
| Amble Skuse | Ty Cerdd partnership |
| Soosan Lolavar | Tudor Orchestra |
| James Wilson | Southwark Youth Orchestra |
| Stephanie Conner | Rennaisance Singers |
| Sarah Lewis | Bristol Saxophone Ensemble |
| Rebecca Dale | Music for Everyone |
|   |   |
| 2011/12 |   |
| Ella Jarman-Pinto | Kew Wind Orchestra  |
| William Dougherty  | The London Chorus  |
| Bernard Hughes | Woking Symphony Orchestra  |
| Ruta Vitkauskaite | Flautissimo |
| Duncan MacLeod  | Llandaff Cathedral Choral Society  |
| Lauren Redhead | Grimsby Philharmonic Society  |
|   |   |
| 2010/11 |   |
| Aaron Parker | Harmonie Concert Band |
| Andrew Hall  | Essex Symphony Orchestra |
| Chris Swithinbank | King Edward Music Society |
| Emily Crossland | Strathclyde University Chamber Choir |
| Jessica Curry | Musarc |
| Neil Luck | BT Melodians |
|   |   |
| 2009/10 |   |
| Paul Fretwell | St. Albans Rehearsal Orchestra |
| Nick Chamberlain | Glasgow Lyric Choir |
| George Holloway | Finchley Chamber Orchestra & Finchley Chamber Choir |
| Simon Katan | Sans Pareil Singers |
| Richard Bullen | Midlands Fretted Orchestra |
| Nina Whiteman | Colinton Amateur Orchestral Society |
|   |   |
| 2007/08 |   |
| Adam Melvin | Yorkshire Saxophone Choir |
| Amber Priestley | St. Hilda's Festival Chorus  |
| Margaret Haley  | Aire Valley Singers |
| Elizabeth Winters  | Kensington Chamber Orchestra |
| Graham Ross | The Knack Singers |
| Christopher Hussey | Bloomsbury Woodwind Ensemble |
|   |   |
| 2006/07 |   |
| Richard Glover | Solway Harps |
| Jordan Hunt | Midlands Fretted Orchestra |
| Fumiko Miyachi | Lichfield Sinfonia |
| Claudia Molitor | City of Southampton Orchestra |
| Robert Percy | Lewisham Choral Society |
| Philip Venables | South London Jazz Orchestra |
|   |   |
| 2005/06 |   |
| Anthony Bailey | Milton Keynes Chorale |
| James McWilliam | Ipswich Choral Society |
| Ben Oliver | Yorkshire Philharmonic Choir |
| Charlie Piper | Lambeth Orchestra |
| Martin Suckling | New Edinburgh Orchestra |
| Jerry Wigens | Hampton Singers |
|   |   |
| 2004/05 |   |
| Will May | Islington Choral Society |
| Philip Tebbs | Hardynge Choir |
| Simon Lesley | North Staffs Symphony Orchestra |
| Yumi Hara Cawkwell | Chantage |
| Owen Bourne | Fulham Symphony Orchestra |
| Chris Long | City of Birmingham Choir |
|   |   |
| 2003/04 |   |
| John Reeman | Todmorden Orchestra  |
| Edmund Jolliffe | Kensington Chamber Orchestra   |
| Ed Bennett | The Sheffield Chamber Orchestra |
| Anna Meredith | MilnGavie Young Singers |
| Jonathan Girling | Glebe Singers    |
| Mark Bowden | Thames Voyces   |
|   |   |
| 2002/03 |   |
| Tazul Tajuddin | Hertford Symphony Orchestra |
| Sophie Viney | London Oriana Choir |
| Jonathan Pitkin | St. Albans High School Chamber Orchestra |
| Nicholas Simpson | Sale Choral Society |
| Chris Beardsley | Settle Orchestral Society |
| Liz Johnson | Bournville Children's Choir |
|   |   |
| 2001/02 |   |
| Nick Brown | The Phoenix Singers of Shrewsbury  |
| Tarik O'Regan | Leighton Buzzard Festival Singers   |
| Tim Coker | Finchley Chamber Choir |
| Arlene Sierra | Aolian Singers   |
| Naomi Waltham-Smith | Lea Singers |
| Christine McCombe | University of Strathclyde Music Society  |
|   |   |
| 2000/01 |   |
| Iain Matheson | Meadows Chamber Orchestra |
| Rachel Leach | Leicester Symphony Orchestra |
| Graham Sheen | Westmorland Youth Orchestra |
| Tom Ingoldsby | the EMG Orchestra |
|   |   |