The Philip and Dorothy Green Young Artists (PDGYA) awards have helped kick start the careers of artists including Steven Isserlis, Elizabeth Watts and Craig Ogden, by providing up-and-coming classical musicians with performing opportunities with Making Music's 3,700+ group members.
In the current economic climate, where arts funding is scarcer than ever, it can be tough for leisure-time music groups to engage high-quality soloists for their concerts. We provide subsidies of £150 for soloists and £250 for accompanied artists making it realistic for our members to book these talented musicians at the start of their careers. In turn, these artists get crucial real-world performance experience and opportunities to raise their profile.
2019 winners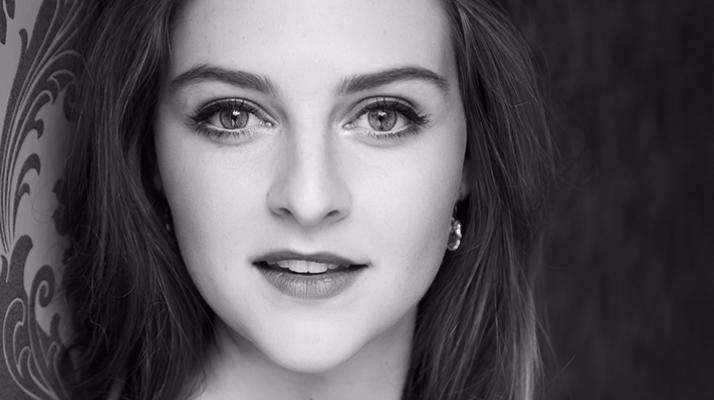 Charlotte Bowden is currently working towards her Masters of Performance at the Royal College of Music. She is a Britten-Pears Young Artist and was recently awarded second prize and the audience prize at the Maureen Lehane Vocal Awards. Concert highlights include performing at Snape Maltings, the Oxford Lieder Festival with Sarah Walker and the London Handel Festival. Upcoming performances in 2019 include a recital at the Aldeburgh Festival and studying and performing at the Verbier Festvial Atelier Lyrique. Charlotte is a Big Give Scholar supported by the Royal College of Music. She is also a Help Musicians UK Ian Fleming Award holder and is grateful for the support of the Josephine Baker Trust.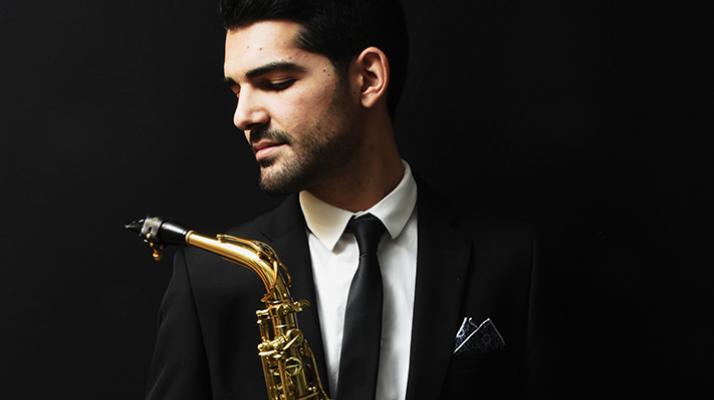 Award-winning Spanish saxophonist Manu Brazo made his concerto debut in the UK with Guildford Symphony Orchestra in 2016, and since then has performed with the London Sinfonietta, Orquesta Betica de Camara and London City Orchestra among others. Since 2017 Manu has won the Royal College of Music Saxophone Competition, the GSO Young Artist Competition and was selected for the London Sinfonietta Academy and the Britten-Pears YAP. He has performed in over 30 concerts in the UK, Norway, Greece and Spain as a soloist and with Vario Duo. In 2018 he performed at the Snape Proms conducted by Marin Alsop and was invited to perform on BBC Radio 3 as a BBC introducing artist.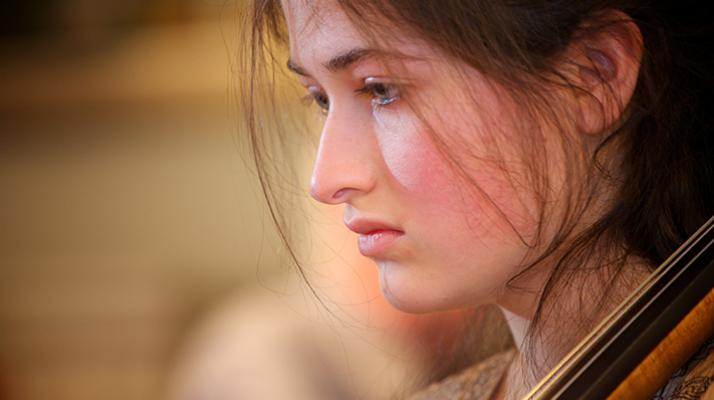 Already the recipient of several international prizes, Indira Grier is currently a Royal College of Music scholar studying with Alexander Chaushian. Previously she was taught by Melissa Phelps and then by Troels Svane at the Musikhochschule Luebeck. Indira won the 2018 Royal College of Music Concerto Competition and in 2019 she was awarded a Gold Medal in the Vienna International Music Competition. Other prizes in 2018/19 include winning awards from the Hattori Foundation and the Countess of Munster Trust. She has performed as a soloist and chamber musician across the UK and in Europe, and has participated in masterclasses with David Geringas, Frans Helmerson, Thomas Ades and Steven Isserlis.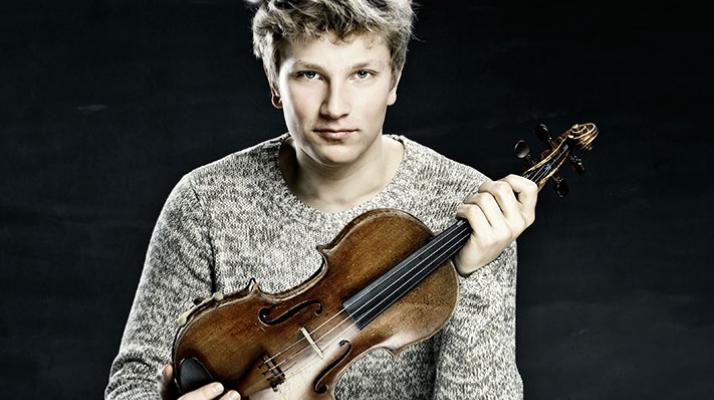 Finnish violinist Abel Puustinen made his debut with a symphony orchestra in 2014 performing Jean Sibelius' Violin Concerto at the Helsinki Music Centre. He has since performed as a soloist with orchestras such as The Finnish Radio Symphony Orchestra and the Helsinki Philharmonic Orchestra. Puustinen's passion for chamber music has taken him all around Europe and to Asia. Puustinen is a Young Artist at the Kuhmo Chamber Music Festival and has performed at the Wigmore Hall, Conway Hall, King's Place, Helsinki Music Centre, The Temppeliaukio Church, Kallio Church, Victoria and Albert Museum and the Royal Albert Hall.Puustinen is a Royal College of Music Scholar and plays on a Giovanni Battista Guadagnini violin, generously loaned to him by the Finnish Cultural Foundation.
British oboist Amy Roberts has recently performed as a soloist at Wigmore Hall, Bridgewater Hall and live on Radio 3, enabling her to promote the oboe's fantastic repertoire. While studying at the Royal Northern College of Music she won the Concerto Competition, and during her masters at the Royal Acacdemy of Music she won all three oboe and cor anglais prizes. 2018 saw her gain two awards at the International Barbirolli Oboe Competition and she commercially recorded Villa Lobos' Concerto Grosso. She has recently featured as guest principal with London Philharmonic Orchestra, BBC NOW and BBC Symphony Orchestra, and she enjoys leading participatory learning projects for young musicians.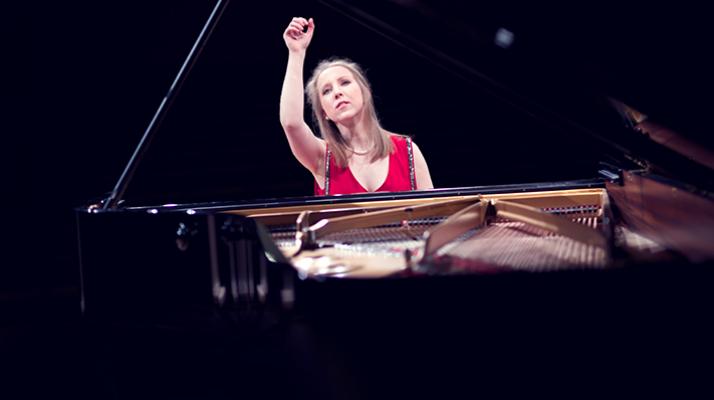 Latvian pianist Antonina Suhanova has been performing internationally since 2000. She has appeared with orchestras across Europe and Russia, collaborating with Andris Nelsons and Vladimir Spivakov. Antonina has received awards from the Hattori Foundation, Help Musicians UK, and the Drake Calleja Trust, and has been awarded the Kenneth Loveland Gift and the William Brown Prize in the Scottish International Piano Competition. She debuted at the Barbican Hall in 2016 as a finalist of the Guildhall Gold Medal Prize, and her debut at the Wigmore Hall in 2018 was broadcast live on BBC Radio 3. Antonina received her Master's Degree with Distinction from the Guildhall School of Music and Drama, where she studied with Ronan O'Hora.
Previous winners
Double bass
2018 Toby Hughes
Cello
1974 Emma Ferrand
1979 Steven Isserlis
1990 Louise Hopkins
1994 Richard May
1998 Jamie Walton
2000 Tim Wells
2002 Gemma Rosefield
2005 Alexandra Scott
2006 Oliver Coates
2008 James Barralet
2010 Philip Higham
2011 Y2, Yelian He
2012 Adi Tal
2013 Ariana Kashefi
2014 Alberto Casadei
2015 Ella Rundle
2016 Yoanna Prodanova
Viola
1990 Rachel Bolt
2000 Juliet Jopling
2006 Dimitri Murrath
2016 Rosalind Ventris
2017 Luba Tunnicliffe
Violin
1964 Frances Mason
1984 Lorraine McAsalan
1990 Leo Payne
1994 Simon Blendis
2001 Helen Wood
2002 Benjamin Wragg
2004 Nadia Wijzenbeek
2005 Fenella Humphreys
2006 Thomas Gould
2007 Diana Galvydyte
2007 Dmitri Torchinsky
2008 Sara Deborah Struntz
2009 Anna-Liisa Bezrodny
2009 Mathieu van Bellen
2012 Edgar Bailey
2013 Adelia Myslov
2014 Joo Yeon Sir
2015 Savitri Grier
2016 Michael Foyle
2016 Júlia Pusker
2017 Emily Sun
2018 Alexandra Lomeiko
Guitar
1994 Craig Ogden
2014 Manus Noble
2016 Laura Snowden
Harp
1969 Susan Drake
1994 Susan Blair
2000 Catriona McKay
2005 Eleanor Turner
2017 Rosanna Rolton
 
Flute
1976 Philippa Davies
1981 Margaret Campbell
1986 Ileana Rutherton
1994 Emily Beynon
2003 Burak Besir
2004 Juliette Bausor
2012 Rosanna Ter-Berg
2014 Katherine Birtles
2015 Charlotte Ashton
2018 Emma Halnan
Clarinet
1965 Janet Hilton
1971 Roger Fallows
1990 Anthony Pike
1998 Corinna Harris
2007 Katie Lockhart
2010 Boyan Ivanov
2011 Daniel Broncano
2012 Mark Simpson
2013 Joseph Shiner
2014 Matthew Scott
Oboe
2000 Owen Dennis
Saxophone
1990 Gerard McChrystal
1998 Damien Royonnais
2000 Sarah Field
2005 John Barker
2009 Hannah Marcinowicz
2011 Huw Wiggin
2013 Anthony Brown
2014 Amy Green
2017 Jonathan Radford
2018 Lewis Banks
Euphonium
2003 David Childs
French Horn
2007 Alec Frank-Gemmill
Trumpet
2010 Huw Morgan
2017 Matilda Lloyd
1961 John Barstow
1973 Philip Fowke
1978 Paul Coker
1983 Benjamin Frith
1988 Andrew West
1992 James Kirby
1992 Anthony Hewitt
1992 Eryl Lloyd Williams
1996 Stephen de Pledge
1996 Anthony Zerpa Falcon
1996 Viv McLean
1998 Roderick Chadwick
2000 Mark Nixon
2001 Ron Abramski
2001 Geoffrey Duce
2002 The Saxel Piano Duo
2002 David Quigley
2003 Bobby Chen
2003 Javier Negrin
2004 Samantha Ward
2005 Alasdair Beatson
2006 Luis Pares
2006 Evelina Puzaite
2007 Amandine Savary
2008 Jessica Chan
2008 James Willshire
2009 Néstor Bayona Pifarré
2009 Michael Ierace
2010 Olivia Sham, Shuenda Wong
2011 James Sherlock
2011 Y2, Yasmin Rowe
2013 Joseph Houston
2013 Mario Mora
2014 Mario Panteliadis
2014 Alexander Soares
2015 Jinah Shim
2016 Dinara Klinton
2017 Florian Mitrea
2018 Ugnius Pauliukonis
Female voices
1970 Anne Collins (Contralto)
1975 Kathleen Livingstone (Soprano)
1980 Ann Mackay (Soprano)
1985 Christine Bunning (Soprano)
1989 Mary Plazas (Soprano)
1993 Susanne Teufel (Soprano)
1993 Carole Court (Mezzo)
1993 Yvonne Rossen (Fontane) (Mezzo)
1993 Jane Irwin (Mezzo)
1997 Louise Mott (Mezzo)
1997 Aileen Sim (Soprano)
1999 Donna Bateman (Soprano)
2001 Kathryn McGuckin (Soprano)
2001 Julianne Young (Mezzo)
2003 Elizabeth Watts (Soprano)
2004 Jennifer Johnston (Mezzo)
2006 Elena Xanthoudakis (Soprano)
2007 Daniela Lehner
2008 Stephanie Corley (Soprano)
2008 Erica Eloff (Soprano)
2009 Sarah Power (Soprano)
2010 Mae Heydorn (Mezzo-soprano), Valda Wilson (Soprano)
2011 Caroline MacPhie (Soprano)
2011 Robyn Allegra Parton (Soprano)
2012 Lucy Roberts (Soprano)
2013 Laura Margaret Smith (Mezzo-soprano)
2015 Joanna Songi (Soprano)
2015 Nazan Fikret (Soprano)
2016 Raphaela Papadakis (Soprano)
2018 Catriona Hewitson
Male voices
1968 Richard Angas (Bass)
1972 Neil Jenkins (Tenor)
1977 David Wilson-Johnson (Bass-Baritone)
1982 Stewart Buchanan (Baritone)
1987 Peter Langham-Evans (Baritone)
1991 Christopher Foster (Bass-Baritone)
1991 Ian Bostridge (Tenor)
1991 Henry Wickham (Baritone)
1995 Roderick Williams (Baritone)
1995 Jeremy Huw Williams (Baritone)
1995 William Purefoy (Counter Tenor)
1995 Stephen Wallace (Counter Tenor)
1999 Andrew Moore (Baritone)
2003 Mark Chaundy (Tenor)
2005 Nicholas Mulroy
2012 Njabulo Madlala (Baritone)