Burgess Hill Choral Society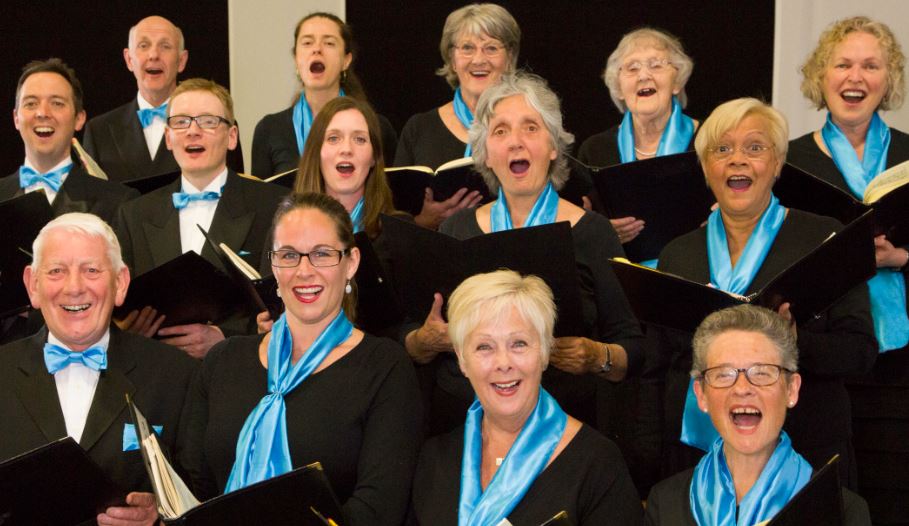 BHCS is one of the foremost choirs in the area, and has been in existence for 70 years. Over the years the choir has performed most of the standard choral repertoire.
We are a friendly and vibrant choir of around 80 singers. We are led by a dynamic conductor/musical director, Michael Stefan Wood, who has been awarded a British Empire Medal for services to the musical community. Mike makes rehearsals fun, leading to inspired performances. New members are always welcome: there is no audition.
Please feel free to come and sing with us for a couple of rehearsals before deciding whether to take up membership.
We give two performances a year, one in December and the other in the spring (April or May). Our preferred venue is St Andrew's Church, Burgess Hill.
The December concert includes one or more choral pieces, together with carols for choir and audience. The spring concert comprises one or more choral works.
We rehearse weekly on Mondays from 7.45pm to 10.00pm, in the church hall behind the United Reformed Church, Junction Road, Burgess Hill, RH15 0JS

Website

Post code

Type

Sub-type

Size

Repertoire
Other:
Modern/contemporary classical