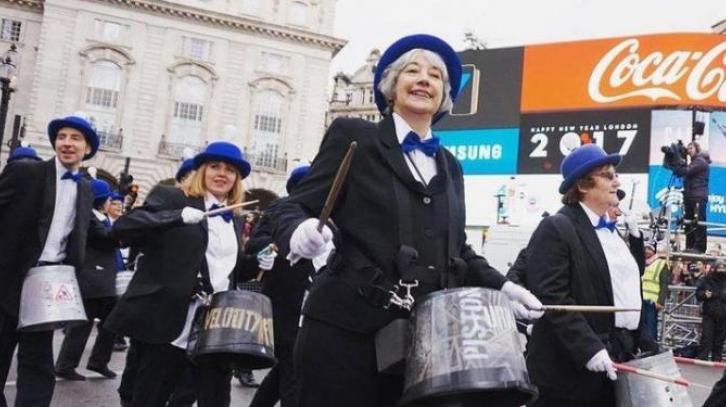 Come, drum, have some fun, with a little bit of Pandemonium!
We are the drummers from the London 2012 Olympic Opening Ceremony - you saw us during the Industrial Revolution segment and the Athletes' Parade. Now you get a chance to experience drumming on buckets and share a part of our journey. And if you like it, you can join us!
This introductory workshop will give you an insight into how we started, what we do, how we do it but more importantly a chance to learn exciting and easy to learn drum routines, movement, warm-up patterns, and some freestyle jamming! 
The workshop is open to anyone over 18, regardless of skill levels. Beginners are very welcome.
Take part in this workshop just for fun, or as a first step to join our group.
We perform at events large and small for numerous good causes.
We are looking for people with energy, a sense of rhythm and movement, the ability to learn new skills and who enjoy performing and entertaining.
All equipment is provided as well as tea, coffee and biscuits. All you need to bring is yourself and some lunch.
Event date:
Saturday, 10 March 2018 -