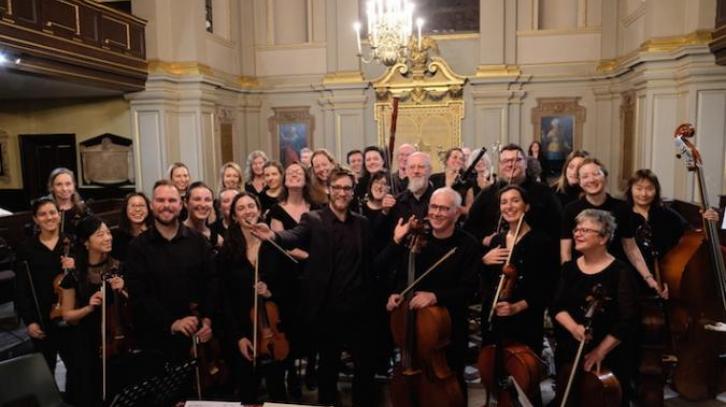 Holborn Community Orchestra invites you all to celebrate Christmas around a fun Legend and Adventure themed programme including Mendelssohn's The Hebrides Overture, Tchaikovsky's Suite from Swan Lake, Roger Cawkwell's The Banks of Tyne and Borodin's Polovtsian Dances.
​The concert will take place at 4.30 pm on December 7th in the lovely Poet's church of St-Giles-in-the-Fields, minutes away from Tottenham Court Road station. It will be HCO's first SEN friendly event - an inclusive and interactive performance where everyone is welcome! The same programme will be performed again the following Saturday 14th December in a more traditionnal format.
The performance allows audience members of all ages to enjoy a symphony orchestra concert in a more relaxed atmosphere. The performance is open to all audiences, and the environment is specifically adapted for concertgoers with autistic spectrum conditions, those with sensory, communication or learning difficulties and anyone else who would benefit from a less formal environment.
Doors will open at 3.45pm with home-made bakes and hot drinks available to help everyone settle in. Audience members of all ages can bring a blanket, beanbag or chair and relax listening to our exciting programme!
Questions about this event? Please get in touch via info.hcorch@gmail.com.
Event date:
Saturday, 7 December 2019 -

3:45pm

to

7:00pm
Ticket Prices:
All tickets are for £5 except children under 3 years-old, who can attend the performance for free.
Location:
St Giles in the Fields church
60 St Giles High Street
London
WC2H 8LG
London
United Kingdom