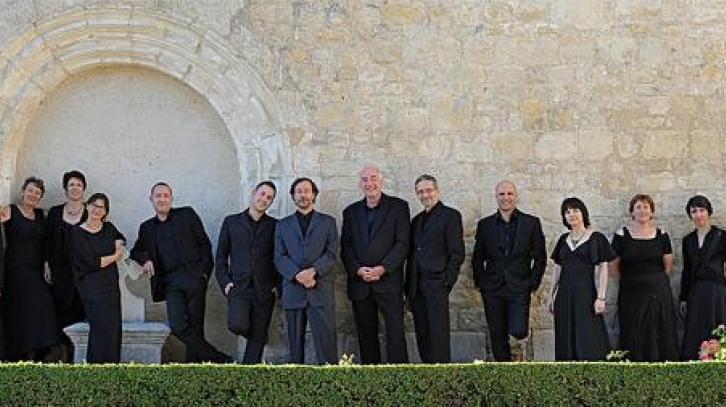 A couple of years ago, Plymouth Philharmonic Choir were performing in the La Rochelle region of France. For one concert they were hosted and joined on the bill by a remarkable singing group called Col Canto. The Phil members thought Col Canto's pitch-perfect a capella singing was tremendous - breath-taking and inspiring.
The two choirs joined forces for the finale to sing the French classic Fauré's Cantique de Jean Racine. A standing ovation ensued from the audience with cheering demands for it to be sung once more: "Encore s'il vous plait!"
New friendships were forged between the two choirs and the Phil invited Col Canto to come to visit them in England to return their hospitality.
Now Tavistock and Wembury will get to hear this fantastic group. Their dynamic young conductor, Nicolas Boisselier, started his musical education in France but completed his studies at the Frederic Chopin Conservatoire in Warsaw. Hence the east European flavour of much of what they sing. (Think Russian Orthodox church choir – very deep, rich bass but topped with first-class women's voices.)
In addition many of the sixteen singers are soloists or choral conductors in their own right so it is no wonder the standard is high.
Col Canto call their programme "Vibrations". It features music written in the last 30 – 40 years, much of it from the Baltic area, all of it tuneful.
Good vibrations are guaranteed in Tavistock at St Eustachius' Church on Wednesday 19th April and in Wembury at St Werburgh's on Friday, 21st April. Both performances start at 7.30. The Tavistock concert forms part of the Tavistock Festival.
NOTE THE START TIME IS 19:30 - the time field below isn't working
Event date:
Friday, 21 April 2017 - 9:15am
Ticket Prices:
Tickets – Tavistock £10, children £5, from Miller Town and Country 01822 617243 or on the door; Wembury £10, children free, from Pamela Pinder 01752 863304, Carol Steel 01752 862602, Wembury Post Office or on the door.