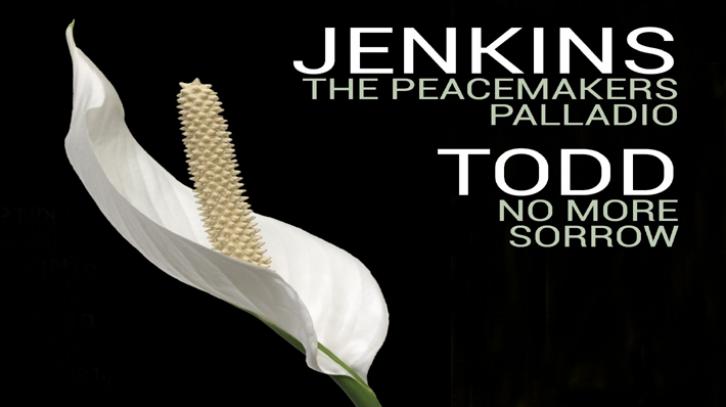 Southampton Philharmonic Choir are pleased to present an inspirational programme of music that sums up a promise of hope from two composers and their view on how they would like the world to be today.
Karl Jenkins The Peacemakers is a large-scale classical work for soprano soloist, chorus, children's choir and orchestra composed in 2011. Jenkins had written The Armed Man: A Mass for Peace in a spirit of hopefulness at the turn of the millennium, but by 2011 had come to the conclusion that not much had changed, and so embarked upon this sequel – a heartfelt plea for world peace and stability. The text includes quotations from a wide range of world figures including Gandhi, The Dalai Lama, Terry Waite, Mother Teresa, St Francis of Assisi, Anne Frank and Nelson Mandela, amongst others.
The music is classical and very approachable, with world music and jazz influences. As with many great musical experiences, the cumulative effect is far greater than the sum of its parts. Jenkins uses ethnic percussion and wind instruments, a solo (improvised) soprano saxophone and a prominent part for fretless 5-string electric bass. The combination of two choirs, wonderful percussion writing and instrumental detail, makes The Peacemakers an international statement of epic proportions. The huge variety of styles, textures and musical material that Jenkins has managed to weave together into a coherent and emotional tour de force produces a profound impact on the audience. Many of the individual movements have been hailed as some of the best and most memorable music that Karl Jenkins has ever produced, and this work is rapidly becoming as popular and well-known as The Armed Man.
The programme also includes Jenkins' composition for string orchestra, Palladio, written in 1995 and Will Todd's No more sorrow, written for chorus, strings, piano and harp in 2014.
Event date:
Saturday, 30 November 2019 -
Ticket Prices:
Tickets: £13.05, £19.65, £25.15, including booking fee, from the Guildhall box office. Concessions are available.