Jade Rowlett, of Corporate Member Rayburn Tours, introduces a variety of new UK music tours for adult and youth groups, all backed by Rayburn's COVID Guarantee
For over 55 years, Derby-based group tour operator, Rayburn Tours, has been helping music groups perform all around the world – and now we're bringing things closer to home with our new UK trips for youth and adult music groups.
UK trips aren't anything new to Rayburn Tours, having offered them for years alongside their international destinations. But after listening to our clients, we've spent the last six months enhancing our portfolio of UK music tours to make them even more exciting and great value for money. 
"We understand that some groups aren't quite ready to start thinking about travelling internationally in 2021, which is why we want to give them something they can still look forward to. We've been working hard to develop our UK product to do just that, and give groups even more opportunities to travel locally" – Jamie Boyden, Joint Managing Director of Rayburn Tours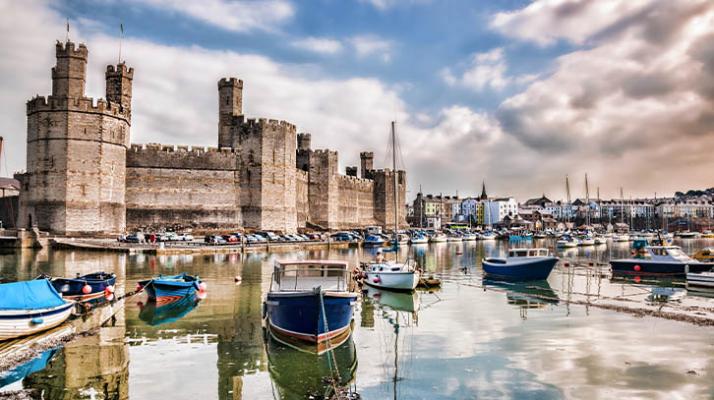 Caernarfon Castle, North Wales
The perks of travelling in the UK  
You're never too far from home 
There's just as much to see and do in the UK as there is internationally 
More budget-friendly 
It's the perfect stepping stone to an international trip 
Helps rebuild confidence in travel again  
The perfect stepping stone to an international trip
Giving ensembles the chance to travel but still stay close to home, as well as take advantage of the learning opportunities in their local area, UK trips are expected to grow in popularity for 2021. 
For many, they're a stepping stone to an international trip, as well as a great 'in between alternative' for groups who'd normally travel abroad each year. 
Even more, it's the first step to rebuilding confidence in travel – particularly for schools, students and parents. Should anything not go to plan during a trip, parents will often feel more reassured knowing their child is still on home soil. 
Groups can now also book with confidence with Rayburn's Covid Guarantee – which provides unrivalled, extra flexible cancellation policies and even more support. 
Giving ensembles something to look forward to
Offering just as much value as an international trip, our UK trips are the perfect pick-me-up for ensembles who are hankering to get away. Because that's what we all work towards, right? A holiday. A trip away. A change of scenery. Ultimately, a chance to explore somewhere new.
About Rayburn Tours
Group travel specialists since 1965, Rayburn Tours is an independent, family-run business dedicated to creating tailor-made, international tours – specialising in Educational Trips, Ski Trips and Sports Tours for schools, as well as Music Tours for all types of youth and adult ensembles.
Follow Rayburn Tours on Twitter / Facebook / Instagram / YouTube