Digital orchestra launched for amateur musicians all over UK
Calling all music lovers and musicians! Now is your chance to pick up an instrument, and be part of the BBC's world famous Last Night of the Proms celebrations.
Today, Tuesday 24 May, BBC Music launches its online 'virtual' orchestra' and it needs players!
Amateur musicians, lapsed players and anyone over 16 who loves music is urged to log on, tune up and get playing for the chance to feature in a unique digital performance which will be part of the world famous Last Night of the Proms celebrations on Saturday 10 September.
To join in, they will need to upload a short video of themselves playing The Toreador Song from Bizet's opera Carmen to the BBC Get Playing website by Saturday 27 August.  A whole range of instruments are welcome and there will be arrangements on the Get Playing website for everything from piano and guitar to bagpipes! The BBC will then edit the videos into a spectacular three minute performance which will be shown on BBC iPlayer and Big Screens at Proms in the Park around the UK.
The BBC Get Playing virtual orchestra will be led by the celebrated conductor Marin Alsop and features musicians from the Royal Academy of Music.
The ambassador for BBC Get Playing is comedian David Baddiel, who is a keen piano player and who will be adding his performance to the BBC Get Playing virtual orchestra. 
He says: 
"There is something about playing music as an amateur which is brilliant and life enriching. This is a unique opportunity to be part of something amazing on the biggest night in the classical music calendar, and I hope that everybody will feel able to have a go and join in the fun."
Conductor Marin Alsop says:
"For me it's incredibly important to support amateur musicians because music is a way to connect, communicate, transcend barriers, transcend differences and perhaps it's a way to promote tolerance and peace in a world that desperately needs it."
Anyone who wants help  brushing up their playing or learning a new instrument  can turn to Get Playing's partners Making Music, Music For All and ABRSM (Associated Board of the Royal Schools of Music ) who are arranging public practice events during the Summer, free instrument lessons helpful support videos and online tips.'
Cassian Harrison, Channel Editor BBC Four says
"Get Playing aims to ignite and celebrate a new wave of amateur music making across the country, uniting music lovers young and old  and getting them involved in the spectacular Last Night of the Proms celebrations, one of the biggest musical events in the world."
The virtual orchestra is part of the BBC Get Playing campaign, which aims to inspire amateur music lovers everywhere throughout the summer.  On TV, Get Playing includes two prime time TV shows for BBC Two and BBC Four - the UK's Best Part Time Band and a series showcasing a contest of the nation's most inspiring amateur orchestras.
A host of BBC presenters have pledged to support the campaign this Summer including Gemma Cairney and Clara Amfo (BBC Radio 1), Yasmin Evans (BBC Radio 1Xtra), Craig Charles (BBC Radio 2), Katie Derham and Sarah Walker (BBC Radio 3), Reverend Richard Coles (BBC Radio 4),  Clare McDonnell (BBC Radio 5 live), Shaun Keaveny (BBC 6 Music), Nihal (BBC Asian Network), Mark Forrest (BBC Local Radio), Bryan Burnett and John Beattie (BBC Scotland), Anne Lundon (BBC ALBA), Noel Thompson and John Toal (BBC Radio Ulster), Aled Hughes (BBC Radio Cymru) and BBC Wales weather presenters Behnaz Akhgar, Sue Charles, Rhian Haf and Llyr Griffiths-Davies.
The BBC is also providing six special online masterclasses with some of the world's greatest musicians including James Rhodes (piano), Alison Balsom (trumpet) Evelyn Glennie (percussion) Thomas Gould (violin), Courtney Pine (saxophone) and Nitin Sawhney (guitar).
For further information on how to upload to the BBC Get Playing virtual orchestra visit www.bbc.co.uk/getplaying
Press Queries:
Susan Mackean, BBC Get Playing, 07718 695 736
Camilla Dervan, BBC Proms, 07919 341 256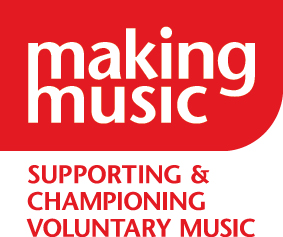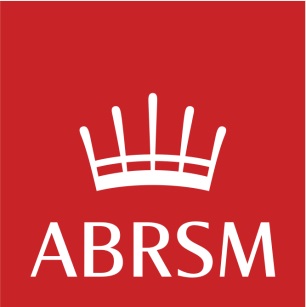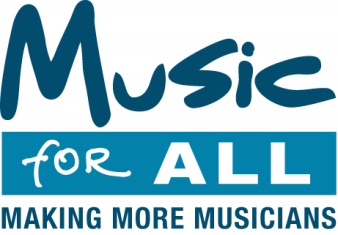 ---
Notes  to Editors:
The website features instructions on what to play, how to film and upload as well as lots of advice.  
The project is open to any anyone aged 16 and over, and groups or individuals can upload.  The rough ability guide is Grade 1 or above but anyone who wants to try can give it a go!
The deadline for entries is 27 August 2016. 
BBC Get Playing Champions:
Clara Amfo, BBC Radio 1 - learning piano 

Craig Charles, BBC Radio 2 – learning piano
Sarah Walker, BBC Radio 3 - learning percussion 
Rev Richard Coles, BBC Radio 4 - learning organ 
Clare McDonnell BBC Radio 5 live-  learning piano
Shaun Keaveny BBC 6 Music-  learning drums 
Nihal , BBC Asian Network-  learning guitar 
Mark Forrest, BBC All England Local Radio Show - learning piano 
Bryan Burnett, BBC Radio Scotland-  learning piano 
Noel Thompson, BBC Radio Ulster - learning piano 
John Toal, BBC Radio Ulster - learning clarinet 
Anne Lundon, BBC ALBA – learning piano and guitar
BBC Get Playing Events:
8 June - Linlithgow String Orchestra, Scotland

26 June – Cotswold Edge Brass Festival, Dursley, Gloucestershire

5 July – Ripon Community Orchestra, Ripon, North Yorkshire

8 July  – Band on the Rec with Beenham Wind Orchestra, Beenham, West Berks

13 Aug – Cobweb Orchestra, Gateshead

18 June – Loch Leven Music Tuition Edinburgh
17 July - Get Playing with Music for All hosted at the BBC Proms, Imperial College
BBC Music:
BBC Music is the corporation's strongest commitment to music in 30 years – comprising of new partnerships and ground-breaking music initiatives led by Director Bob Shennan. Since launching with the stunning recreation of God Only Knows in Autumn 2014, initiatives have included the BBC Music Awards on BBC One, the classical music initiative for schools 'Ten Pieces' and BBC Music Day, bringing communities across the UK together through music. The Bafta-nominated Adele at the BBC was a world exclusive BBC Music commission for BBC One broadcast in November 2015, which included a sketch featuring Adele impersonators which has gained over 47m views over the BBC YouTube channel.  A year long season of programming celebrating the musical decades, 'BBC Music: My Generation', kicked off in April – coupled with the People's History of Pop, part one of a documentary series looking at music through the eyes of fans and their music memorabilia and memories. A raft of exciting BBC Music commissions exclusively for BBC iPlayer include Amy Winehouse in her Own Words, James Bay: Like a Rolling Stone and Festival Pass with Craig David. The Mercury Prize returned to the BBC in November 2015 with programming on BBC Radio 6 Music and BBC Four. Festivals come alive on our digital platforms, with world leading coverage of Glastonbury, Radio 1's Big Weekend and a whole host of unique events. The BBC Music website is your first step to a personalised music service with playlists of your favourite tracks and the ability to follow the artists you love. In February 2016, a brand new BBC Music app was launched, packed with exclusive music performances, interviews and playlists from across BBC TV, Radio and Online and tailored to your musical taste.