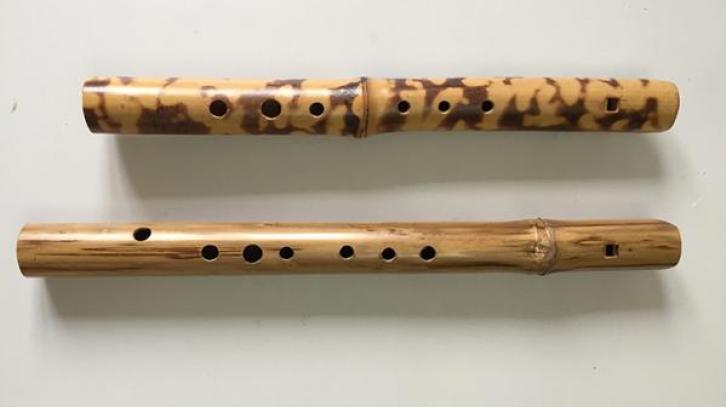 Why not do something different this summer - make your own instrument!
Come and join the British Pipers' Guild for a week of music and instrument making in the heart of the English countryside. Bamboo pipes are easy to make using simple hand tools and you don't need any woodworking experience. Our teachers will guide you through the process of making your instrument, and all tools and materials are provided. Bamboo pipes come in similar sizes and have similar fingering to recorders, but with a more gentle, mellow sound. There is nothing more satisfying than playing an instrument you have made yourself! For this year's course we are delighted to have as our playing tutors, world renowned recorder (and bamboo pipe) players Joris van Goethem and Tom Beets (Flanders Recorder Quartet). With tutors and participants coming from 4 countries the course will have a stimulating international atmosphere and the venue offers superb accommodation & faciities.
The Pipers' Guild welcomes members of all ages but for this course participants need to be aged 16+
Hear the sound of bamboo pipes: https://www.bamboefluiten.nl/index.php/nl/muziek-2/luistervoorbeelden-2
Event date:
Monday, 5 August 2019 - 2:00pm
to
Saturday, 10 August 2019 - 2:00pm
Ticket Prices:
£680 all inclusive (single occupancy double room with en suite, all meals, music, tutoring and materials). Young Persons' Discount available for those aged 16-30.
Location:
Lane End Conference Centre
HP14 3HH
High Wycombe, Bucks
United Kingdom