Singer and composer Ben See gives us an electric insight into his first meeting with Stoneleigh Youth Orchestra for Adopt a Composer.
I'm chuffed to have been 'adopted' by SYO (Stoneleigh Youth Orchestra). It is going to be a steep learning curve and a whole new experience. 
My background lies in vocal music, and most of my work as a composer involves singing into a loop-machine or collaborating with choirs. So I was more than a little bit surprised to find out I was going to be writing for an enormous orchestra with over 100 players! I think I did an audible cartoon *gulp* when the pairings were revealed! However, now that I'm over the initial shock I couldn't be more pleased.
This is an amazing opportunity to take on a new challenge. Getting to know SYO has been good fun and I'm really excited to see the collaboration unfold. Everyone involved has been so accommodating, and the players are really engaged and open to new ideas. I can't wait to see where it takes us!
The orchestra are split into two groups - the training orchestra (TO), and the main orchestra (MO). I've been lucky enough to spend a bit of time with both groups, and I've particularly enjoyed sitting in the audience for two of their concerts. 
The training orchestra are bursting with enthusiasm, and their sound is full of personality. Listening to the TO rehearse and perform is such a joy, and it takes me right back to when I first started singing. I'm so inspired by the passion they have for their instruments - the rehearsal room is solid noise for the full two hours and it is wonderful! I take my hat off to Dan (their esteemed conductor) for harnessing the excitement in the room and moulding it into such a focused final sound. I've been lucky enough to sit in on quite a few TO rehearsals and I'm always amazed at how much the sound changes in a couple of hours - the difference is staggering and you can hear the young performers develop in real time.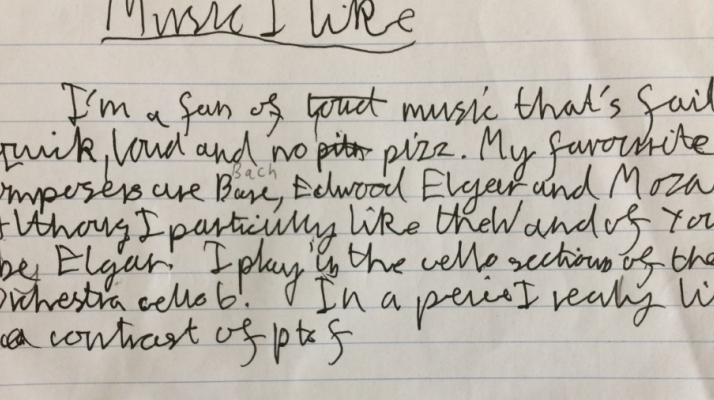 The main orchestra are, to put it simply, impressive. Age is no barrier in this instance. The players (under the supreme direction of Rob Hodge) are ambitious and polished. The MO tackle all the big works and perform to an incredibly high standard. At my first SYO concert the MO delivered a seamless performance of Mahler's first symphony. There is some serious talent within the orchestra, and I'm sure all of the players have exciting musical futures ahead. The dedication within the group is amazing (particularly given the demands on young people) and I find the commitment to their music very inspiring.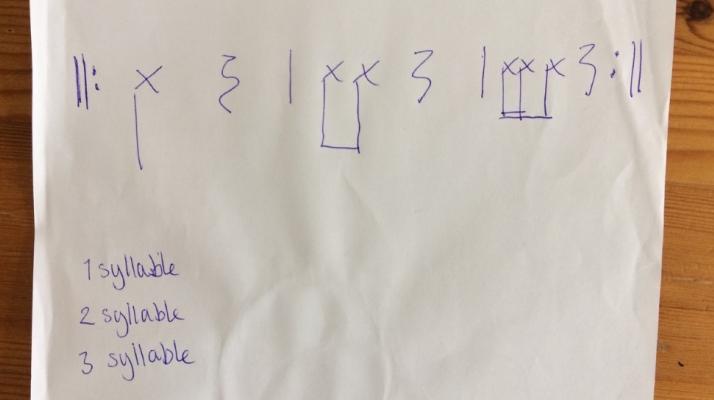 For my first proper introduction I decided to do what I do best and get both groups singing. So, armed with a short Finnish shepherd call, I went to visit SYO at their rehearsal venue in Southfields. I talked a little bit about the project and my work, and then we raised the roof. There are some very impressive voices in there! I finished by asking them to think about what they want to get out of the project, and what ingredients might make a good piece for SYO.
There is so much talent, enthusiasm and passion in both groups which I'm really keen to explore. I know that I want this process to be as collaborative as possible. I'd love for SYO to feel a sense of ownership over the final product, and for them to feel like they've played a part in bringing it to life. I think I'd be mad not to make the most of the expertise and collective capabilities in the orchestra, and I'm looking forward to seeing what happens next…