This guidance will explain how to manage your group contacts through the Dashboard area on our website, including inviting new people and setting website permissions.
First of all; what do we mean by website permissions?
There are two levels of permission on our website; User and Admin User (Admins)
Users can:
access all of our online resources
add and edit event listings
add and edit vacancy listings
Admins can do all the above, plus:
renew membership and insurance
edit the group profile
view membership and insurance information
access insurance documents
manage contacts (i.e. invite people to join the group and give Group Admin website access)
How to set website permissions
You set website permissions through the 'My Dashboard' area of the website – this is your admin area of the site. Whenever you are logged into the site you will see a tab on the right-hand side of the screen that says 'My Dashboard' - just click on the tab to go to your Dashboard.
Within your Dashboard you should see a tab for each group you are registered as a member of. That tab will look different depending on wether you have user permissions or admin permissions.
User view


Admin view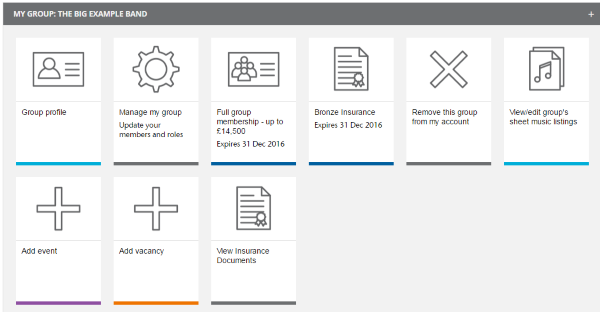 Only those with admin permissions can give other people admin permissions. To do this click on the Manage my group icon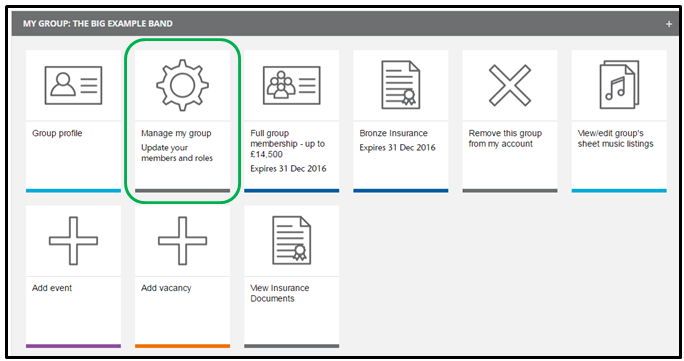 This will take you to the Contact Manager which lists the members of your group. It will look similar to the below
If you are an admin user of more than one group select the relevant group in the highlighted drop down menu
To give somone admin permissions just click Edit next to their name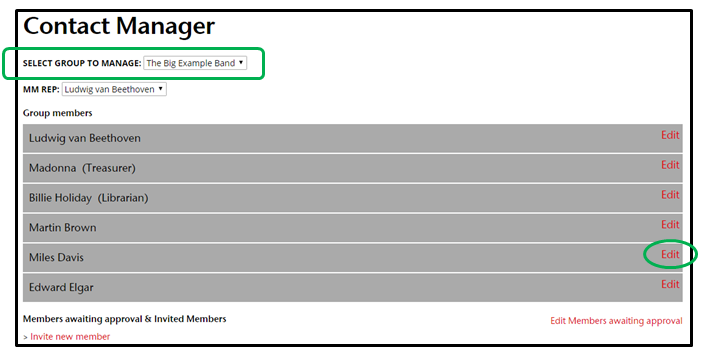 When you click Edit the below box will appear. To give admin permissions just select Group Admin and click Save Changes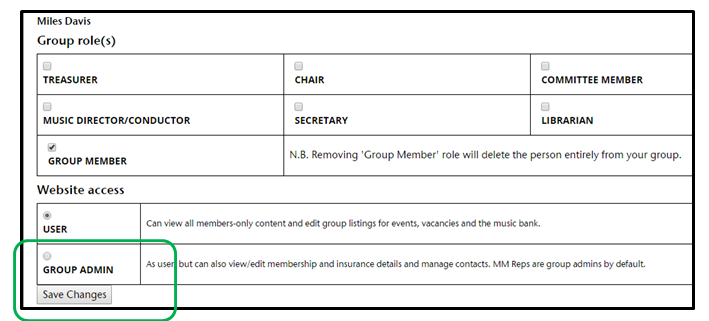 How to invite one of your group members to register on our site
On the Conact Manager page click the 'Invite new member' link
This will take you to the below page. Just complete the details and click 'Invite user'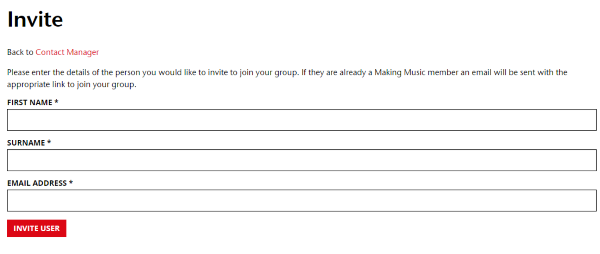 When you go back to your Contact Manager they will appear as an invited member
When the person completes their registration process (by clicking the link in the email they are sent) they will appear in the list of members with everyone else
They will automatically be assigned website user permissions
If you want them to have admin permissions you can set this once they have completed their registration
---
We hope you find this Making Music resource useful. If you have any comments or suggestions about the guidance please contact us. Whilst every effort is made to ensure that the content of this guidance is accurate and up to date, Making Music do not warrant, nor accept any liability or responsibility for the completeness or accuracy of the content, or for any loss which may arise from reliance on the information contained in it.