Nicholas Olsen reflects on the premiere of Three Carriages, signalling the end of his 2018/19 Adopt a Composer collaboration with Da Capo Alba.
The world premiere of Three Carriages with Da Capo Alba was a night to remember. Our performance took place on 3 October at the New Auditorium of the Glasgow Royal Concert Hall, where Da Capo Alba shared the stage with Norddeutsches Zupforchester (The Mandolin and Guitar Orchestra of North Germany). The hall was jam-packed with an audience excited to experience the concert titled, 'Mandolin Mania'. 
I arrived an hour or so before the concert with David Horne, my mentor, and we settled down with the orchestra for a last-minute top-and-tail rehearsal of sections of the piece. The orchestra was sounding fantastic, filling the hall with colours and resonance which is often so hard to hear in a small rehearsal space. 
Barbara Pommerenke-Steel (Da Capo Alba's conductor) finished the rehearsal, turned around and asked, "any comments or anything to add?" There was nothing to add. I was delighted to hear how much energy and commitment Da Capo Alba had brought into the room. We were all excited for the performance.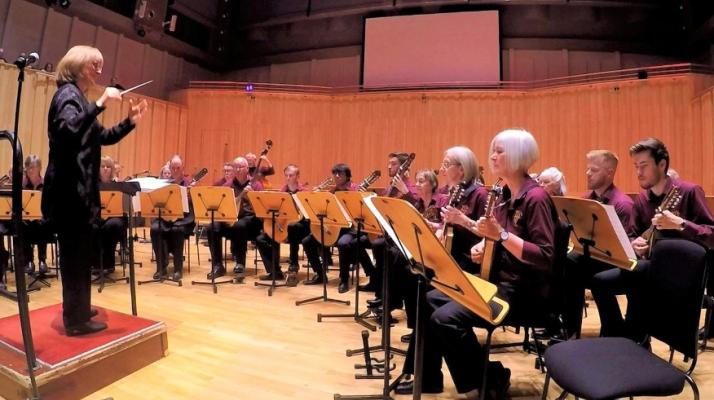 The audience were first treated to a wonderfully committed performance and lively rendition of an arrangement of Heinrich Biber's Battalia – one of my favourites of Da Capo's catalogue!
When the time came for Three Carriages – the final piece in the first half – Barbara invited me on stage to talk about the process of our collaboration; the 'how did we get here' question. I had promised to make no bad train puns, but I really couldn't resist…I stopped myself after the third joke.
The orchestra was sounding fantastic, filling the hall with colours and resonance which is often so hard to hear in a small rehearsal space. 
I returned to my seat and the orchestra was off – our train was leaving its metaphorical station with passengers for the first time. Navigating the counterpoint of the first movement and holding firm with the unnerving and unrelentless nature of the second, I honestly couldn't have been happier and more excited than with the performance that Da Capo Alba gave. A special shout out too for our soloist, Alan, who played the concertina while singing in the opening movement – a tremendous performance.
Afterwards, I was given a wonderful gift by Da Capo Alba of a train set, which I can't wait to put under the Christmas tree!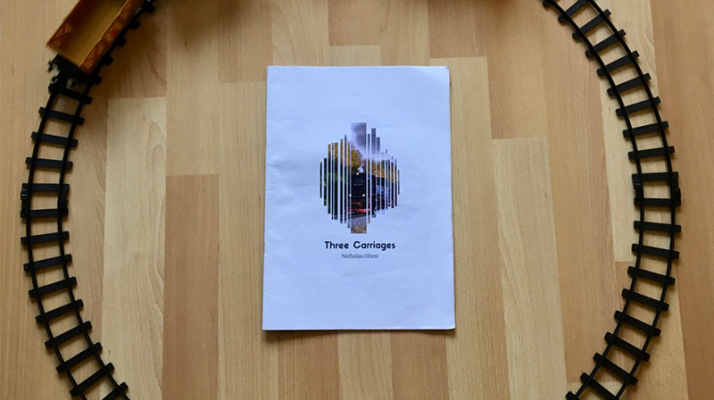 I'd like to say a special thank you to Barbara, the conductor and musical director of Da Capo Alba, for her commitment to the Adopt a Composer project and for going with some of my silly ideas, like running around the room in our second ever meeting! Her energy and enthusiasm for all things Da Capo is incredible impressive – thank you for sharing it with me over the last year.
Finally, a huge thank you to everyone else that has made this project possible: Da Capo Alba, Making Music, Sound and Music, the PRS Foundation, The Philip and Dorothy Green Music Trust, and my Adopt a Composer mentor, David Horne.
Read more about the premiere of Three Carriages in a blog from Da Capo Alba mandonlinist, Audrey Todd.
Follow on social media:
Da Capo Alba - Facebook / Twitter
Nick Olsen - Facebook / Twitter / Soundcloud
---
The Adopt a Composer project matches vocal and instrumental leisure-time music groups with some of the UK's most promising composers to collaborate on creating a new piece of music. The project leads to a premiere performance and broadcast on BBC Radio 3. If you're a music group or composer and you'd like to take part, find out more.