Composer Chloe Knibbs shines a spotlight on the multifaceted collaboration that's come from the Adopt a Composer project with choir, Ex Urbe. 
After a workshop looking at a sketch for the choral piece Clara, I collected some feedback from the choir to see their responses to the work and the process of our collaboration. On one post-it note were the words, "modesty and self-deprecation like a cloud – split apart by direct rays of sunshine", which was a beautiful response and came from Di, who in addition to singing with Ex Urbe is also a poet.
As with all fruitful collaborations, the situation evolved with ease and led to Di creating a new poem, 'Faithful Diary', which forms the basis of the third movement of our new choral work Clara, written as part of the Adopt a Composer project. Here are Di's words on the experience of writing this new poem:
Inspired by our composer Chloe's immersion in Clara Schumann's diaries, I sat with Clara at her desk, reading over her shoulder as she confided in the pages of her faithful diary. I felt her struggle to balance the demands of her creative spirit with her responsibilities as a wife and mother, unable to fully settle in either yet knowing both were essential to her fulfilment.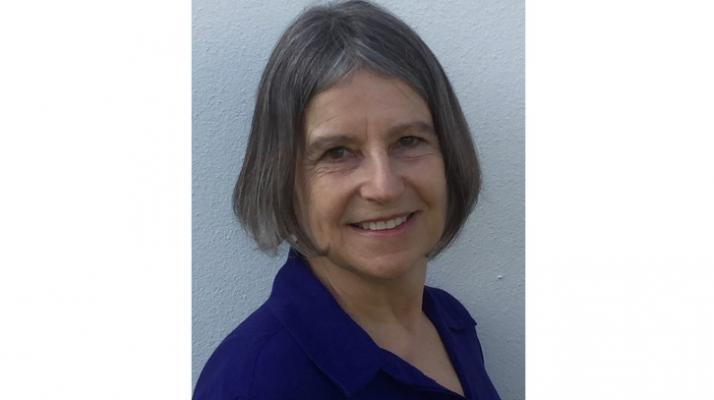 Poem written by Di de Woolfson (above) of Ex Urbe in May 2019:
Faithful Diary
Dawn breaks, my soul 
is called to soar 
rousing a voice within 
'take up your pen, compose'
I seize this little time 
before doubt-laden clouds
darken the sun, cast all 
my efforts into shade. 
Only these hands I trust
set free of woman's work
they draw such music from the keys
as lifts an audience to their feet. 
To you, my faithful pages,
I commit this struggle, witness
the dissonance and harmony
of Clara as she is and ever must be.
Follow Adopt a Composer groups and composers on social media 
Chloe Knibbs Soundcloud / Twitter
---
The Adopt a Composer project matches vocal and instrumental leisure-time music groups with some of the UK's most promising composers to collaborate on creating a new piece of music. The project leads to a première performance and broadcast on BBC Radio 3. If you're a music group or composer and you'd like to take part, find out more.