The team behind MoistureGuard introduce their new range of products to help wind and brass players safely return to rehearsing and performing
MoistureGuard is a new range of bell covers from Centre Stage Uniforms that trap over 90% of respiratory aerosols emitted from bells of brass and woodwind instruments. Starting at just £2.50, the covers are made from a blended polycotton, which trap emissions from the instruments' bell while not detracting from sound quality or intonation.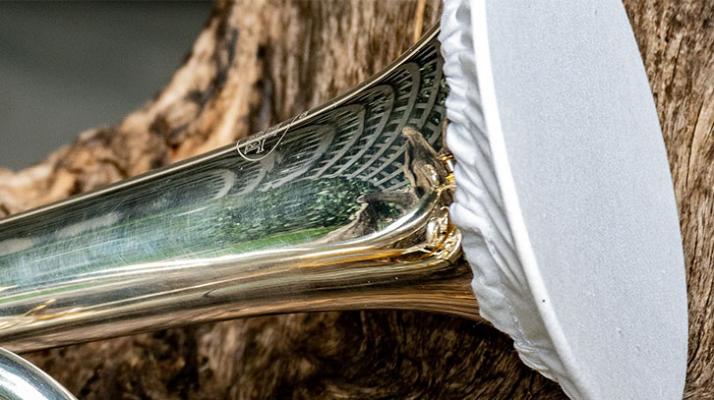 Trumpet MoistureGuard
Centre Stage Uniforms were pleased to support the recent research led by Dr. Alex Parker, Brass Bands England Partnership and Relationship Development Manager, who is a PhD chemist in particle technology in his own right.
The results of the study were submitted to the Department for Digital, Culture, Media and Sport, and helped to contribute to the recent relaxing of the performing arts guidance to allow amateur music groups in England to meet in person again — albeit under strict guidelines. To minimise the risk of spreading infection, the guidance encourages the use of bell covers as an effective aid in restricting respiratory aerosol circulation within a playing environment.
How was the research carried out?
The research was carried out in a controlled laboratory environment and utilised sophisticated laser particle counters that could detect particles down to 0.3 micron, approx. 250 times thinner than a human hair. Players of various instruments tested playing both with and without a cover, and the results showed over 90% of respiratory aerosol particles were trapped using the covers. Find out more and go behind the scenes of the testing in our promo video.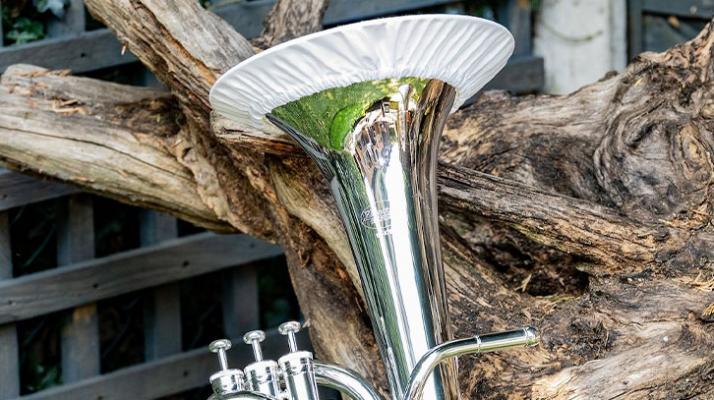 Tenor Horn MoistureGuard
Are the covers effective on wind instruments?
Wind instrument testing is more difficult, due to the endless combinations of air holes and open and closed keys. There is, of course, some aerosol leakage through these combinations of air holes and open and closed keys, as well as through the mouthpiece, which is close to impossible to accurately record. However, when we tested the emissions from bells of instruments in the clarinet, oboe, bassoon and saxophone families, the results again showed over 90% of bell respiratory aerosol emissions were trapped.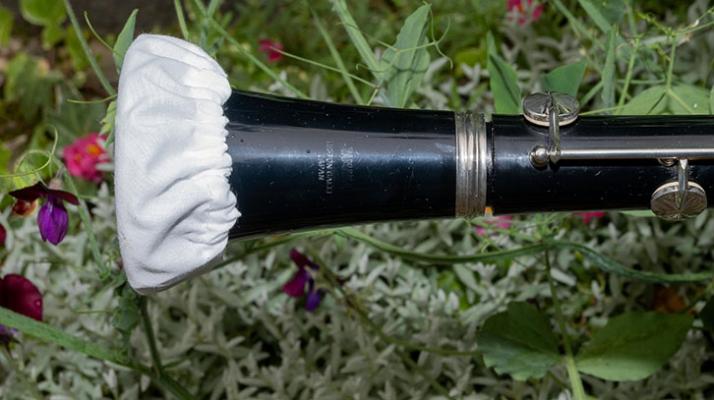 Clarinet MoistureGuard
MoistureGuard wind and brass bell covers are now available to buy online
Anyone who is part of a Making Music member group can claim 10% discount on all MoistureGaurd products. Find out more