Richard Moss, of KEMS Concert Band describes composer Chris Schlechte-Bond's workshop with the group
Our adopted composer, Chris Schlechte-Bond, had already been up to Macclesfield to meet the band.  On that occasion he brought his alto saxophone and joined in our rehearsal.  For his second visit, he agreed with our MD Julia Harding that he would run a workshop in the first half of our weekly rehearsal.  Needless to say, we were fascinated to find out what he had in mind for us.
The first indication that things were going to be different was when he positioned us in a circle, with the idea that we shouldn't sit in our normal sections.  Then he set us a challenge, getting us all on our feet and asking us to follow his clapping sequence, and join in as soon as we had worked out the basis of the sequence.  Not wishing to give away any trade secrets, suffice it to say that the basis was simple, but that some worked it out more quickly than others.  He then got us to develop this into more complicated patterns, which we then transferred to our instruments.  Along the way, Chris also talked about his inspirations and his approach to composing.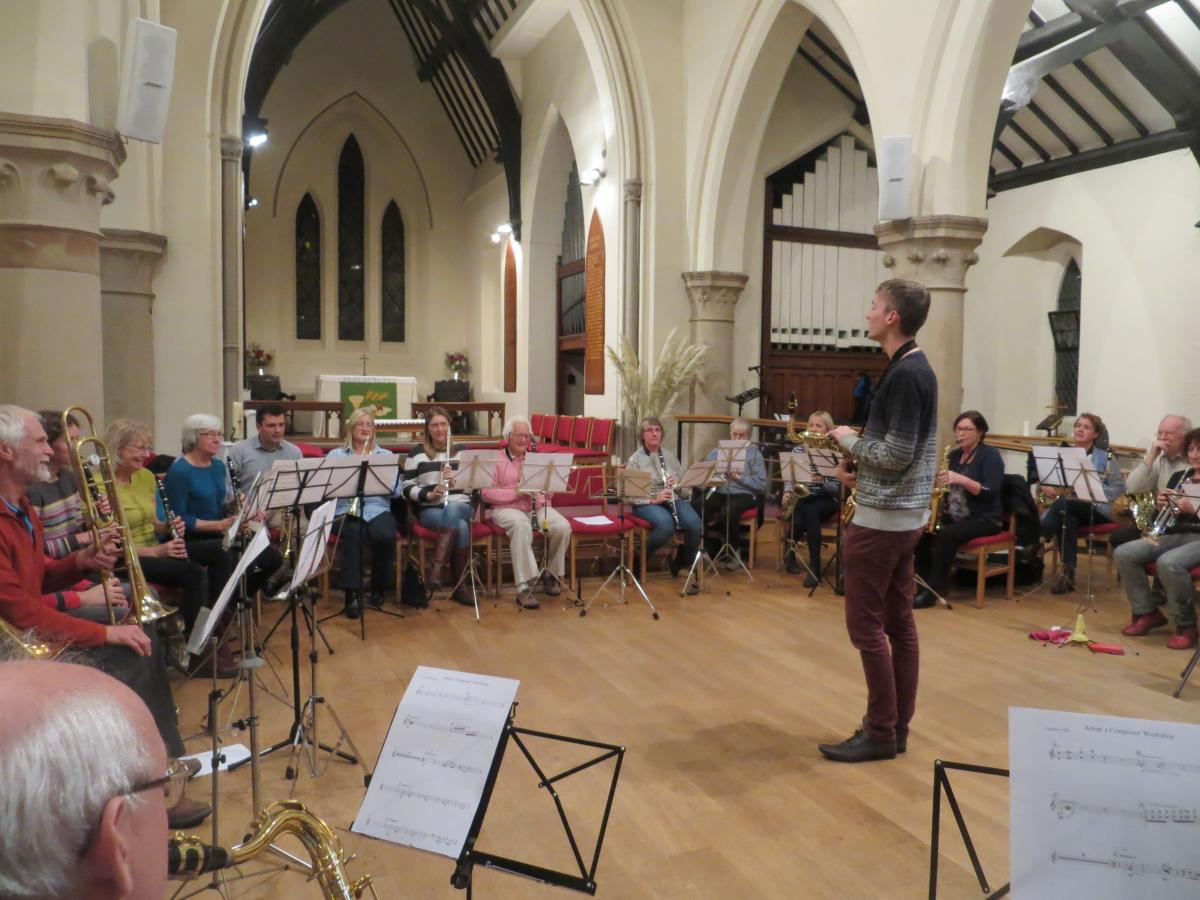 As the musical challenges developed, we discussed what we thought of the sounds we were making and what they made us think of.  We then moved on to some basic improvisation, with each of us creating a musical fragment to describe how we were feeling, which we used to improvise across the band, creating some wonderful sounds – and some humorous moments.

As the session came to a close we gave Chris our feedback on how it had gone, which was universally positive, with even those who had been worried that it might be too "leading edge" saying how much they had enjoyed it. We are now all eager to take the next step on this journey with Chris and look forward to his return.