Jamie Sansbury of Glasgow School of Art Choir reflects on the group's Adopt a Composer experience
Now that the dust has settled on our Fifth Anniversary Gala Concert – and the world premiere of 'Continuum', by Shona Mackay – it is a chance to reflect on the work and our ensemble's experience with the Adopt a Composer scheme.
Shona's composition offered three distinct sections and associated atmospheres, the first of which challenged the audience (as the choir performed the opening passage whilst walking around and amongst them, removing the traditional 'barrier' between performer and listener); the second challenging the choir (a percussive section with syncopated rhythms and varied time signatures); and the third challenging the venue (an unaccompanied chorale which played to the incredible acoustics of Kelvingrove Art Gallery's central hall).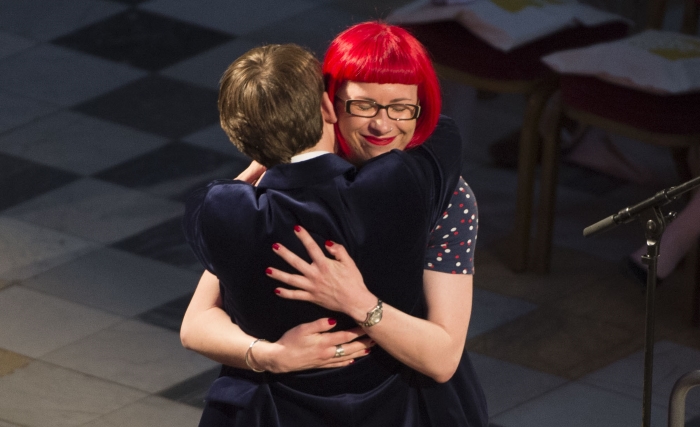 The combination of these three contrasting elements, interwoven by a pre-recorded audio tape, resulted in a hugely complex piece which proved to be the highlight for many at the concert on Saturday and has been the main topic of conversation since the event.
The piece, Shona's writing, and the Adopt a Composer scheme itself has pushed the choir's musical boundaries beyond our usual confines: the use of pre-recorded audio in particular, marrying traditional choral singing with modern technology and audio manipulation, has exposed the ensemble to a working method which had been unfamiliar to us prior to this year.
Exploring new horizons and embracing different techniques is a thrilling – if daunting – experience, and the Adopt a Composer scheme has allowed us this opportunity, and for that we are hugely grateful.