Wear the Making Music badge with pride!
Download our logo or our membership badges for use on your promotional materials, to help you show that you're part of Making Music's network supporting and championing leisure-time music. You can also download adverts and images for your programmes, social media channels and newsletters to help spread the word about amateur music making.
Membership badges
Show you're proud to be part of Making Music by using our membership badges on your programmes, leaflets and elsewhere.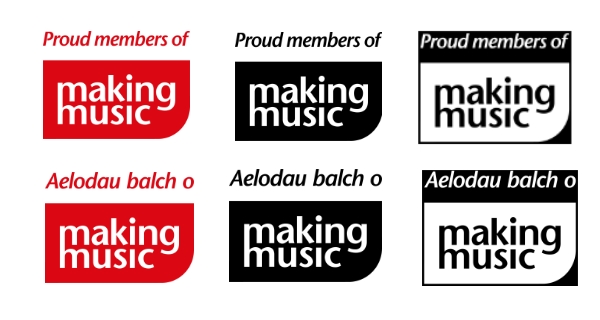 Logos
Download our logos and guidelines to use them to promote our work to your audiences.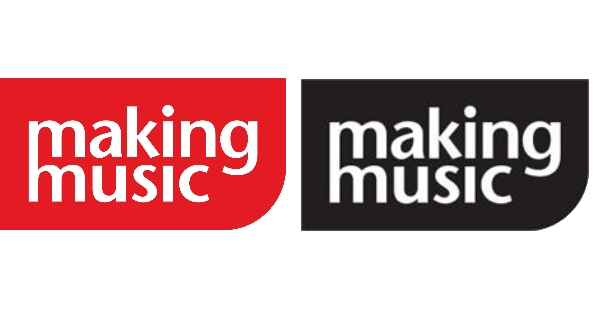 Adverts
Why not help us to reach new members and audiences by including our adverts in your programmes, magazines or newsletters?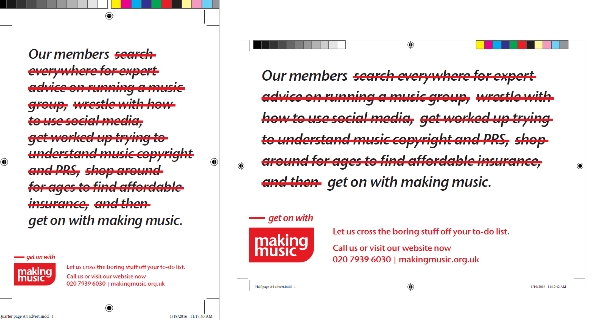 ---
We hope you find this Making Music resource useful. If you have any comments or suggestions about the guidance please contact us. Whilst every effort is made to ensure that the content of this guidance is accurate and up to date, Making Music do not warrant, nor accept any liability or responsibility for the completeness or accuracy of the content, or for any loss which may arise from reliance on the information contained in it.