Composer Chloe Knibbs takes us into the fascinating world of Clara Schumann, and the ideas informing her Adopt a Composer collaboration with Ex Urbe.
"Composing gives me great pleasure" v "A woman must not desire to compose"
After our last workshop (Getting to know Clara Schumann) I went away keen to explore ways of representing the contradictions within Clara's life and personality. I also had to accept the reality that it would be impossible to refer to all aspects of her life in this piece! The wonderful musical ideas generated from our creative tasks – from the Clara motif to the combination of clearly characterised contrasted text – were used as inspiration and informed how I approached the writing of the piece.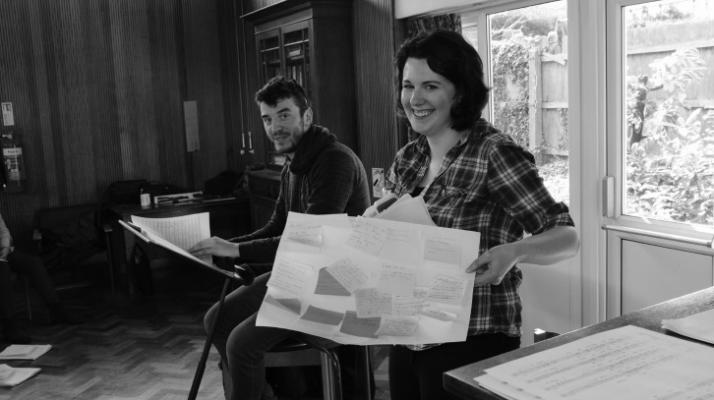 The focus of our next session was to try out the sketches for the first movement of the piece. For the first movement I had decided to explore an internal conversation between Clara's love of composition – "Composing gives me great pleasure" – and her self-doubt and gendered perceptions of who were worthy or true composers.
"A woman must not desire to compose" / "I am a woman after all, and they are not born to compose" 
This led to me reconfiguring the choir into a double choir format to better reflect these different internal voices, which gave encouraging results within the workshop. In addition to this, we also explored different 'ah' and humming sounds for the introductory section, the use of improvisation and the combination of German and English.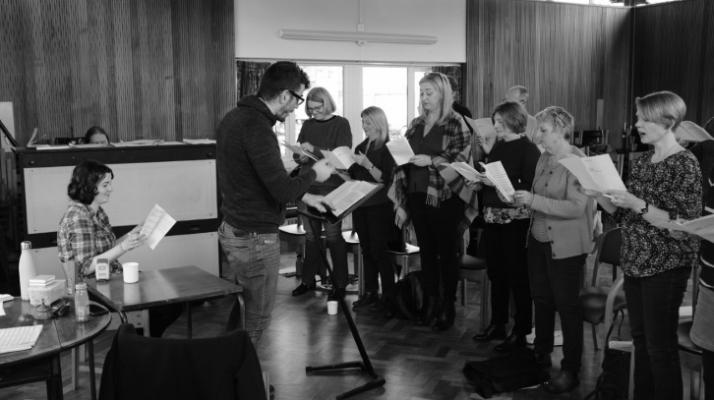 After having read many of Clara's letters and diary entries myself –  I may have become slightly obsessed with Clara, which I believe is no bad thing – it was wonderful to share my findings with the choir and hear their responses to Clara's words. Following the workshop, I asked the choir to highlight any text or themes that felt poignant or meaningful to them. Some members highlighted text in which Clara refers to the adrenaline-fuelled realities of someone touring as a concert pianist, and others picked up on the touching farewell Clara made to Robert shortly before his death. These are the quotes I will use to develop musical framework in which the listener gets an insight into Clara as a composer, pianist and her position within her family.
Finally, one member was drawn to some text that was taken from one of Clara's letters to Johannes Brahms. This text seems to get to the very heart of the relationship between Clara's self-doubt and ego as a highly successful musician that the piece is exploring, and which I plan to use as the basis for the final movement of the work:
"there is nothing to say about my life... except what is to be found in the life of every virtuoso" 
(Clara Schumann, March 1859)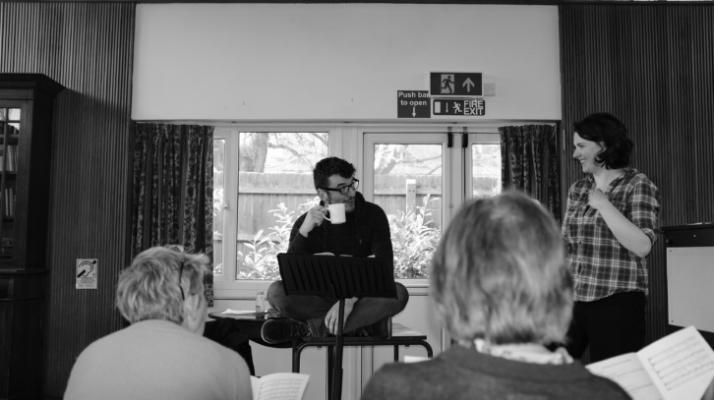 Follow Adopt a Composer groups and composers on social media: Chloe Knibbs Soundcloud / Twitter, Ex Urbe Facebook / Twitter
---
The Adopt a Composer project matches vocal and instrumental leisure-time music groups with some of the UK's most promising composers to collaborate on creating a new piece of music. The project leads to a première performance and broadcast on BBC Radio 3. If you're a music group or composer and you'd like to take part, find out more.