View the full results and analysis of Professor Stephanie Pitts' survey of Making Music member groups and their connections with local communities.
This report is the result of a substantial pilot study Professor Stephanie Pitts has undertaken which begins to give us a clearly evidenced picture of what we think is the very significant social and economic impact of music groups on their communities. We very much hope this will lead to a more extensive piece of research as we continue to pursue these important questions together.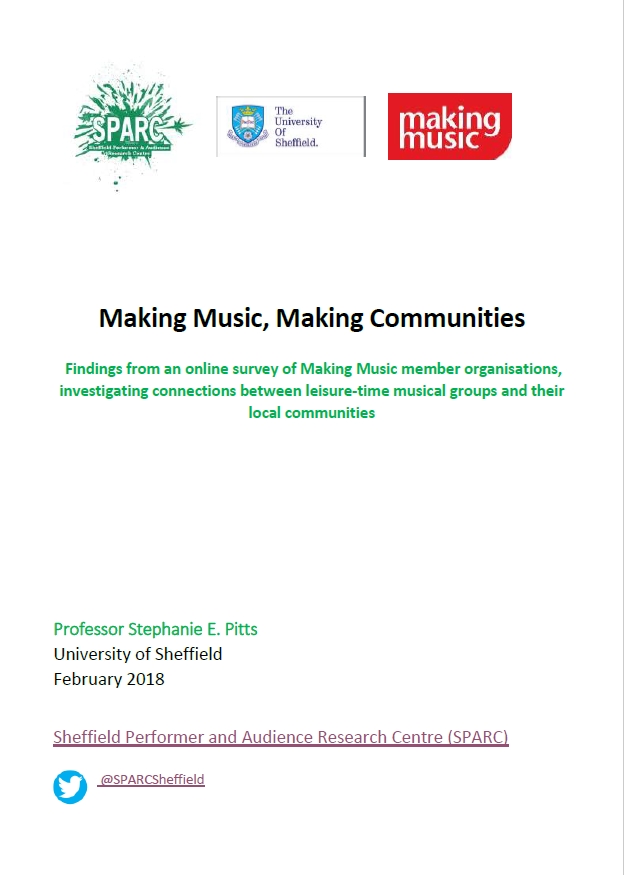 Download the Executive Summary
---
We hope you find this Making Music resource useful. If you have any comments or suggestions about the guidance please contact us. Whilst every effort is made to ensure that the content of this guidance is accurate and up to date, Making Music do not warrant, nor accept any liability or responsibility for the completeness or accuracy of the content, or for any loss which may arise from reliance on the information contained in it.